After the good response we got from our last underexposed with Antonin Maudry we decided to head a bit further east and keep the eye candy rolling. Looking at the stacks of submissions this season, one new name just can't be ignored. Gianmarco Allegrini sent shots over to us for the first time and we were really impressed with his style and artistic eye for composition. We're sure you'll be seeing his work all over the place in the next few years but we're in the electronic age, so why wait? Read on to get to know one of our favorite new photo talents better and check out a bunch of his favorite shots…
Hey Gianni, can you please introduce yourself?
My name is Gianmarco Allegrini. I live in Würenlos, Aargau but I always literally run to the hills in Engelberg, which is pretty much home now. I spend most of my time taking pics, or skiing… or both. I am a person who smiles most of the time, and is relaxed as well, sometimes maybe a bit too relaxed… haha.
Good stuff. Nothing worse than a stressed out photographer! So how long have you been based in Engelberg?
I know Engelberg since I was a very small child. Me and my family always visited a lot since we own an apartment there. So now I pretty much live in that apartment, which is meant to be just for vacations… haha. I also went to school here and on every free day I went skiing. First it was like a second home but I guess it's been 3-4 years that I really live here. Good people and good mountains, what more could you want?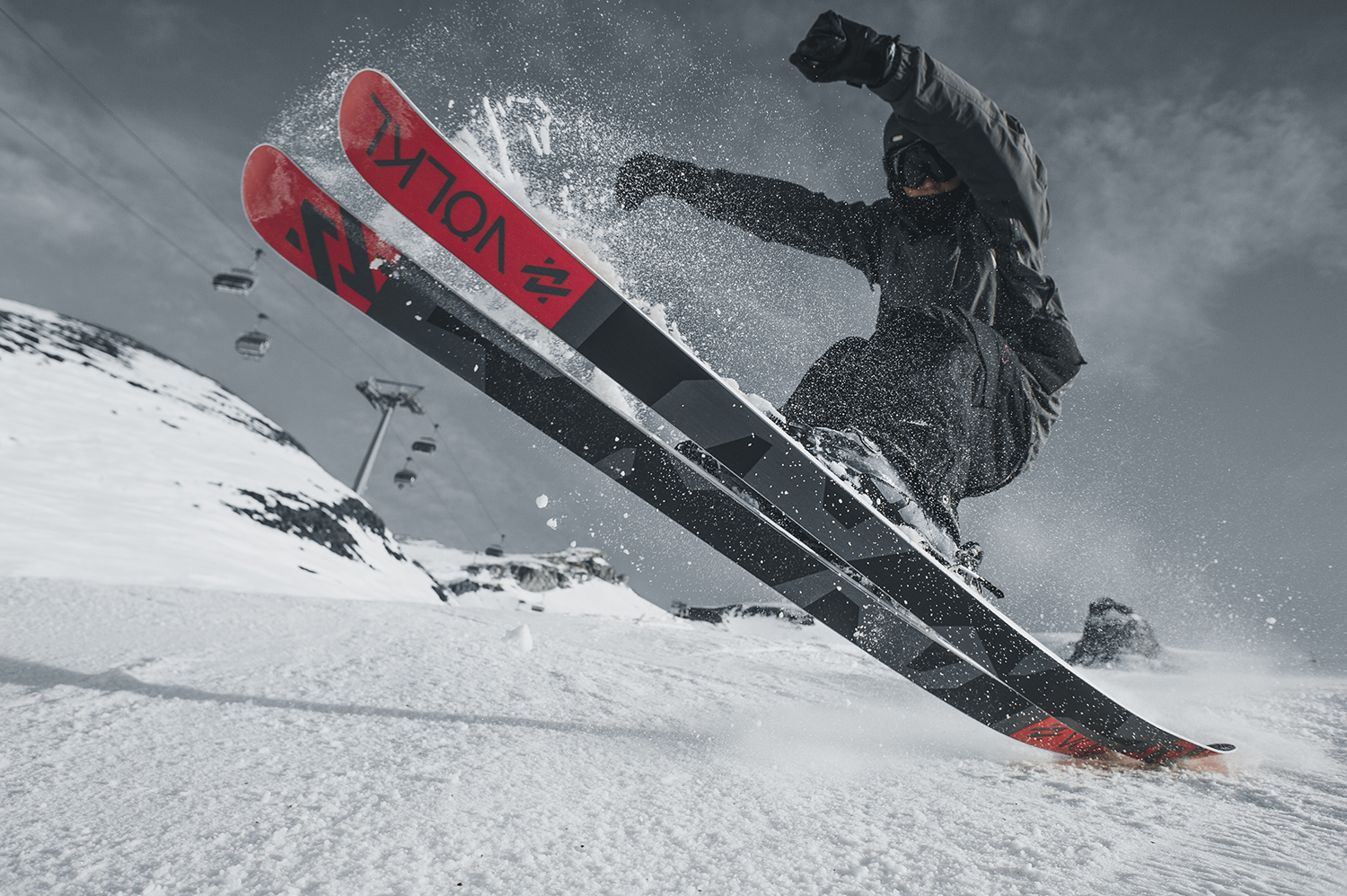 Well, it certainly seems like a great spot for photography. How would you say that the environment there effects your style of skiing and shooting?
Actually, it's not very easy to take pics in this place because we don't have as much light as most of the other resorts. It's always full of dark places or just small points of light. And you have to wait a very long time in the morning until the first light hits the snow. You always have to watch out for those bright places to get good shots. I think that got me into a darker style of photography.
Also, there's a powder stress in Engelberg. So many people want to go freeriding that it makes it even harder to find the right space and place to shoot a sweet untouched canvas. But the good thing about Engelberg is that you sometimes randomly meet very good skiers!
Seems like you know a lot… Who's in your local crew?
Actually, they're mostly unsponsored, but you don't need sponsors to be a good rider. It's mainly Yannis Schleiss, Joel Bleyer, Moses Bissig, Fabian Bösch (The big air king), Gian-Luca Britschgi, Jonas Rüegger and Martina Müller.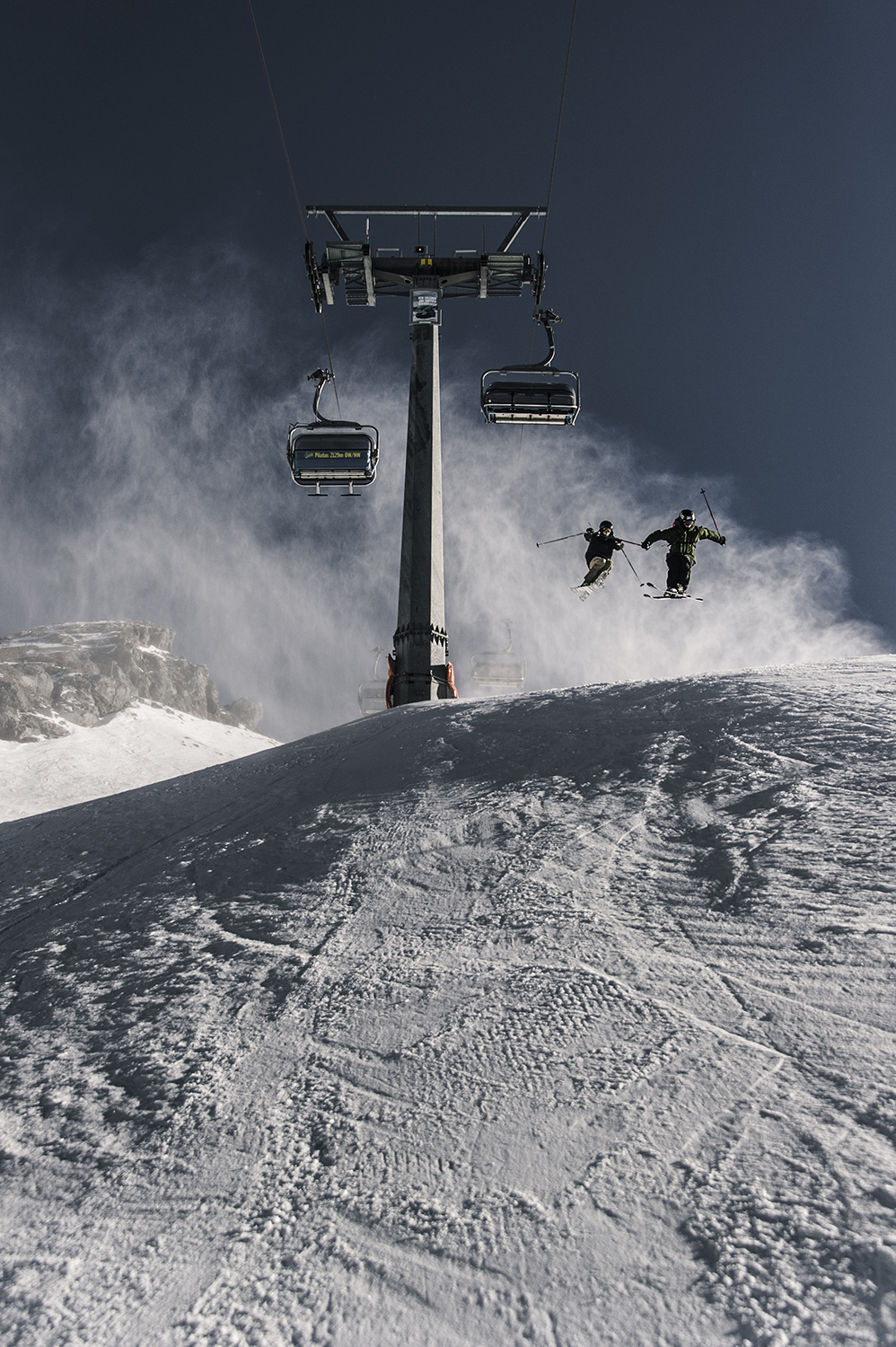 Who's your favorite guy to shoot with?
Oh I don't have a favorite guy. My favorite kind of people are the ones that are having fun as much as possible. Those are the ones who make those unforgettable memories.
How long have you been shooting for?
I started like 6 years ago, that was when I got my very first dslr cam on christmas. I loved it and I took the cam with me everywhere. So of course it came skiing with me and that's where I fell in love shooting snow and friends. Today I'm pretty much still doing the same thing with the same people.
Do you have a favorite ski shot of yours?
There's a shot I really like. It's my friend Joel Bleyer doing a biiig backflip from a good sized cliff. The story behind it is maybe a little bit silly, but you know, we're young and sometimes like to go out at night…. So sometimes you kinda start to worry about your friend when he yells: "It's gonna be a backflip!" off of a cliff like that. But one thing I can say for sure is that you'll be in a super party mode when he gets down safely… haha.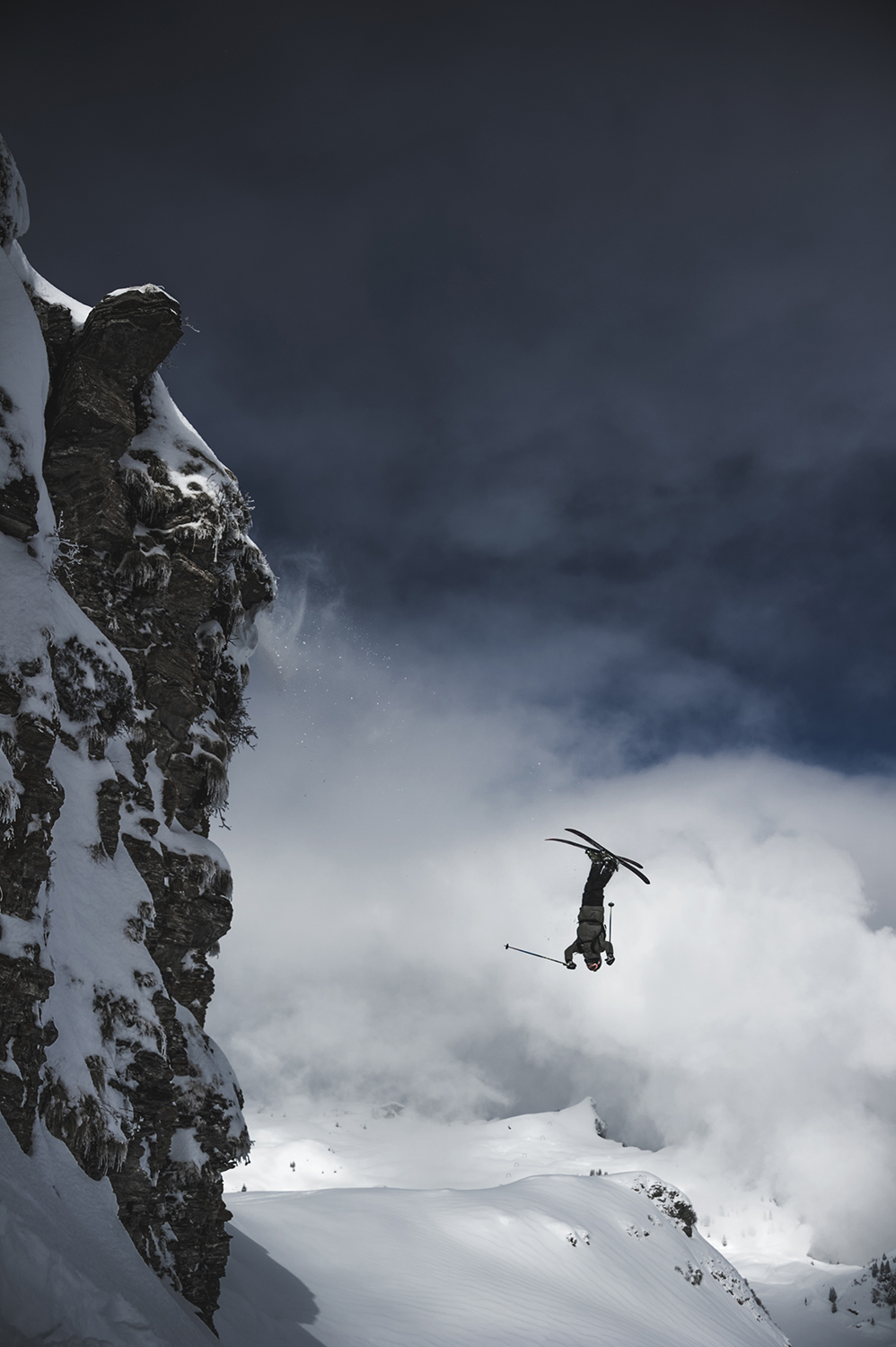 Oh yeah… A good photographer always pays the first round when the boys are sending it! Any other funny stories to share from your days out shooting?
Not one big story, but many things already happened to me which are pretty funny. Like one time I had to take pics for school and I did a double exposure, and got a grade of 3.5. The teacher didn't like my photography at all… haha. But a year later I sold that pic to "Schweizer Illustrierte" which is one of the biggest culture mags in Switzerland.
Bigger than TWIN? Hard to believe ; – ) It seems like you shoot a lot of black and white or desaturated images. Why do you hate bright colors?
I don't hate bright colors… haha! That's just the style I started to push many years ago, but it's true, quite a few pics are dark. Actually, I don't really know why I do all the pics that dark, maybe I just prefer that kind of style. But now I started to shoot both dark and brighter pics as much as possible. Engelberg just doesn't have much light in the mountains, so I guess that really got me into that dark style.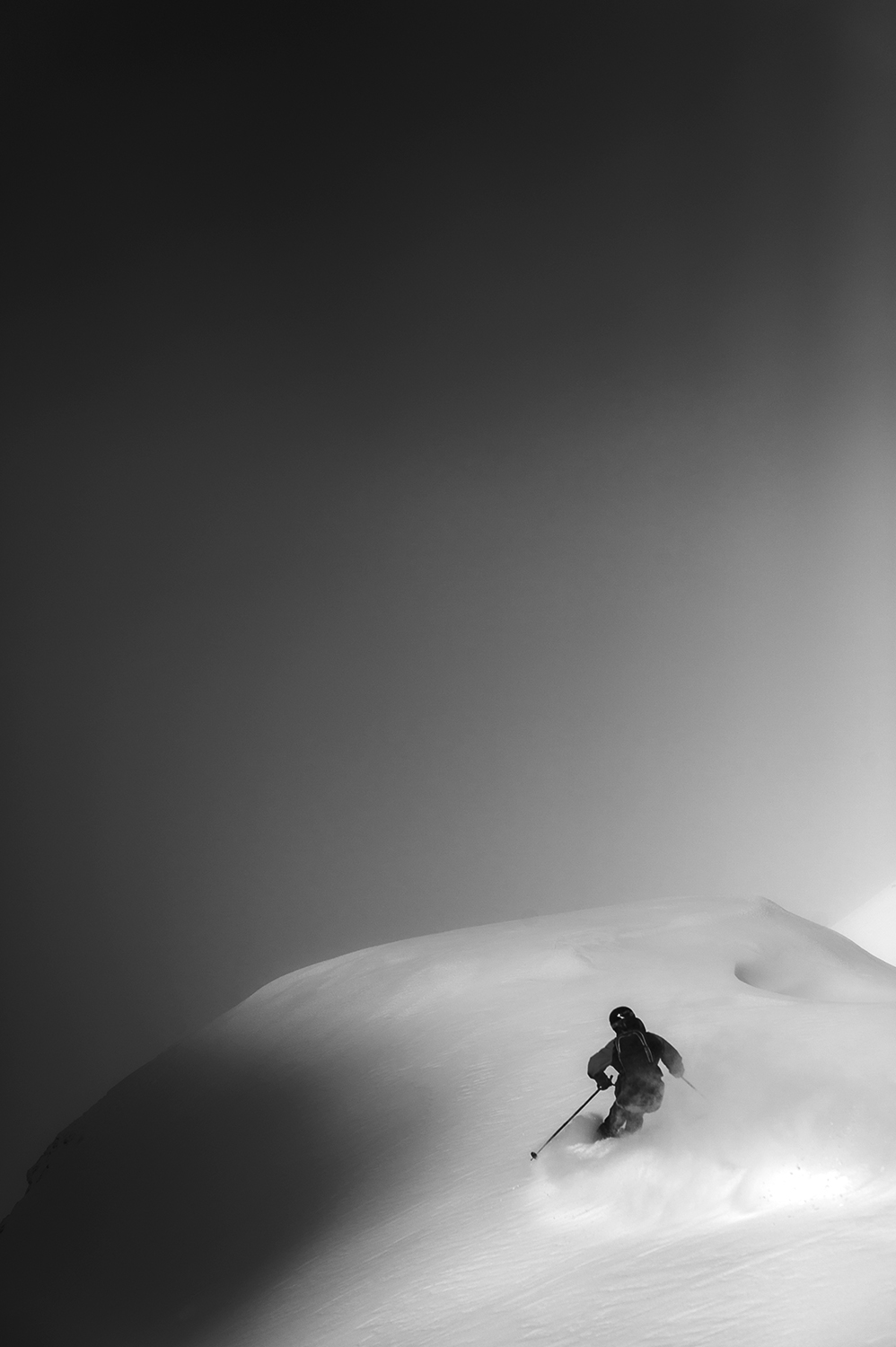 Well, it certainly works! No need to change…. You also mentioned that you've spent most of January in Japan. What's the story with that trip?
Yes! We'll finally did this. Actually, we just wanted to experience the huge deep powder and we wanted to get out of town for a while. Unfortunately, we couldn't take the whole crew with us because, they're working or busy with school and that really sucks, but it's been a good time for sure.
But the story is really pretty simple. Once we were out for a beer, and then we came up with the idea… like, wanna go to Japan? Yeah sure, let's go! Haha. I'm looking forward to showing you some shots when we get back…
Nice! Stoked to see it… Anyway, it's been a slow start here, so I think you totally made the right call. Have you already done a lot of traveling for skiing?
I only went places in Switzerland like by a car but not much. I shot like 4 times out of town in a different resort, and once in Stubai. So yeah, Japan is my very first big trip.
What's your dream trip and crew?
Other than Japan, maybe Jackson Hole or Alaska (with a helli) are my biggest dreams. And for sure I would travel with my local crew. There are so many stylish riders and crews out there, but it's not always the same as when you travel with your buddies.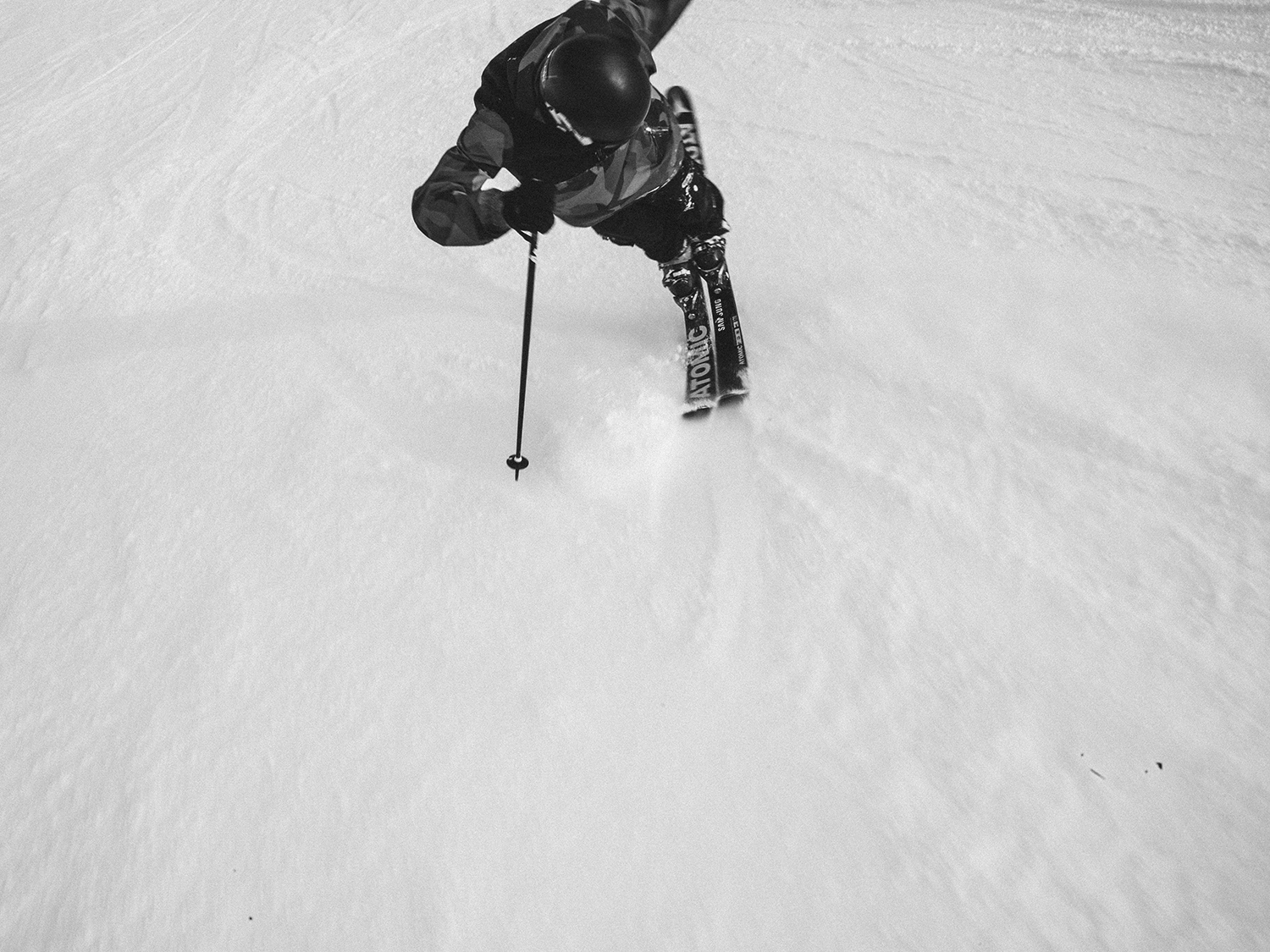 What else are you into outside of skiing and photography?
Good question. That's actually what I do the most… haha. In the summer I go hiking  and biking and am always happy to spend time with my friends. I also spend a lot of time checking other photographers/artists work. I really love different kinds of art, like music or magazines which go into design.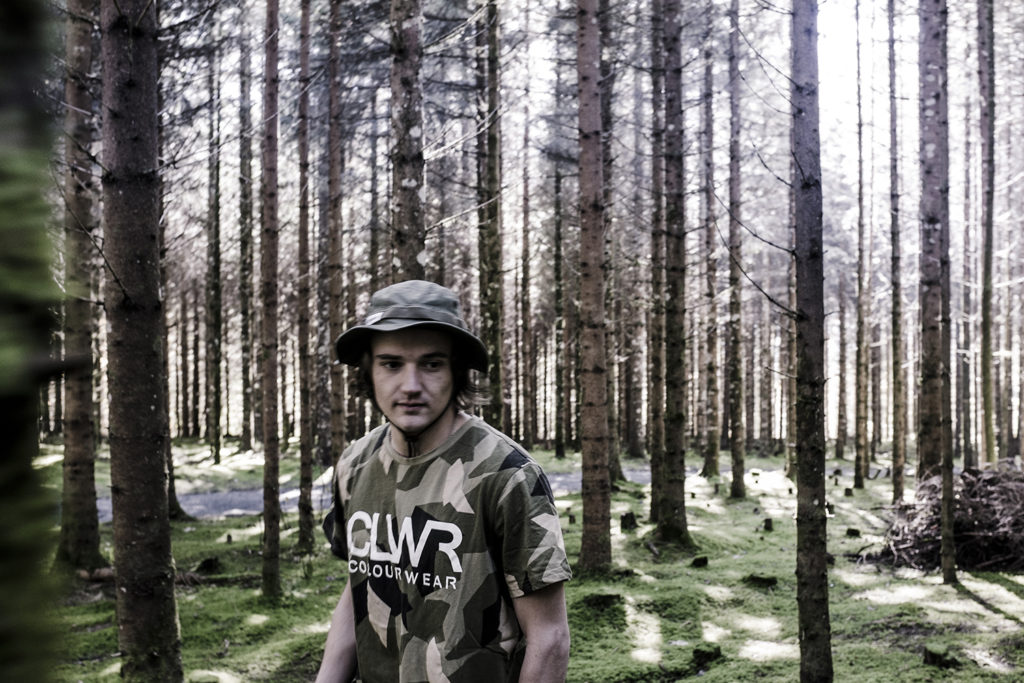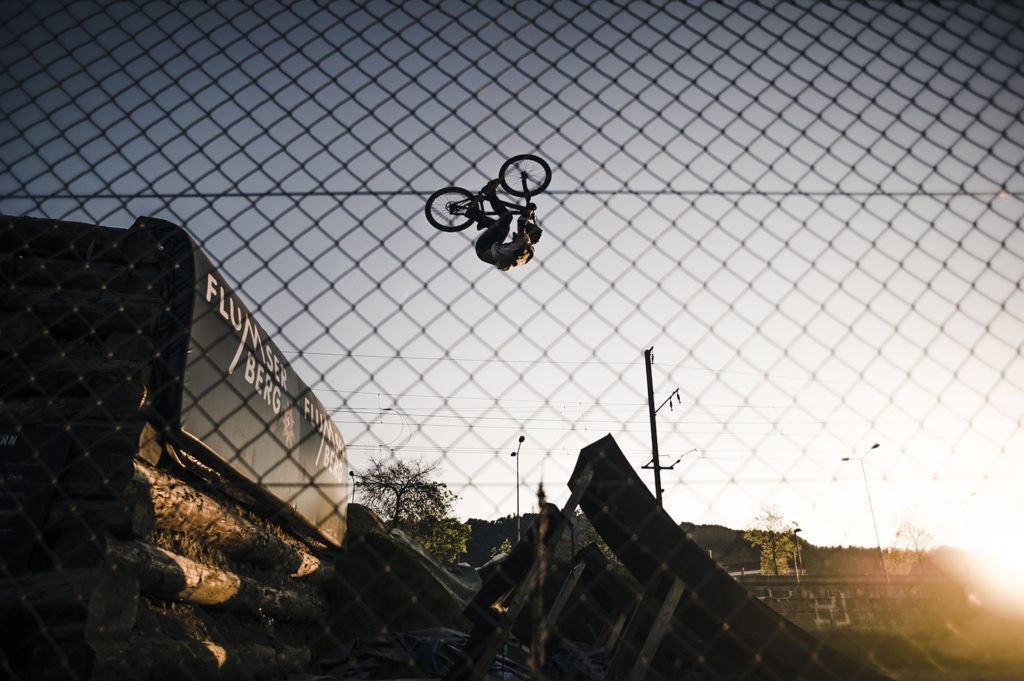 Who are some of the photographers you like most?
There are a lot! Daniel Rönnbäck, Silvano Zeiter, Alric Ljunghager, Emanuel Ferrari, Marco Grob, Jorden Keith, Neave Bozorgi…. It's not all about skiing, I really do love to see different styles. I prefer work that is not like the the others. I'm always interested in unique styles.
I guess you've got an expo coming up called "Tourists". Can you tell us a little more about that?
That's true! In the middle of Switzerland, there's a big business of taking tourists from Asia and India on day trips. Most just love to watch the Swiss lifestyle and many have never seen snow before. The locals here are sometimes a bit annoyed because they just want to ski and you have such long lines because there are so many tourists.
Last summer I picked up my camera and went uphill. I was curious to take a closer look at these guys. It was so funny to watch people walking on the snow with high heels, or wearing two caps at the same time because they were scared of being cold. The shots are more spontaneous in a street style. There's gonna be an exhibition at Ski Lodge in Engelberg right next to the train station. It's running from February 10th to March 3rd. Stop by and say hi!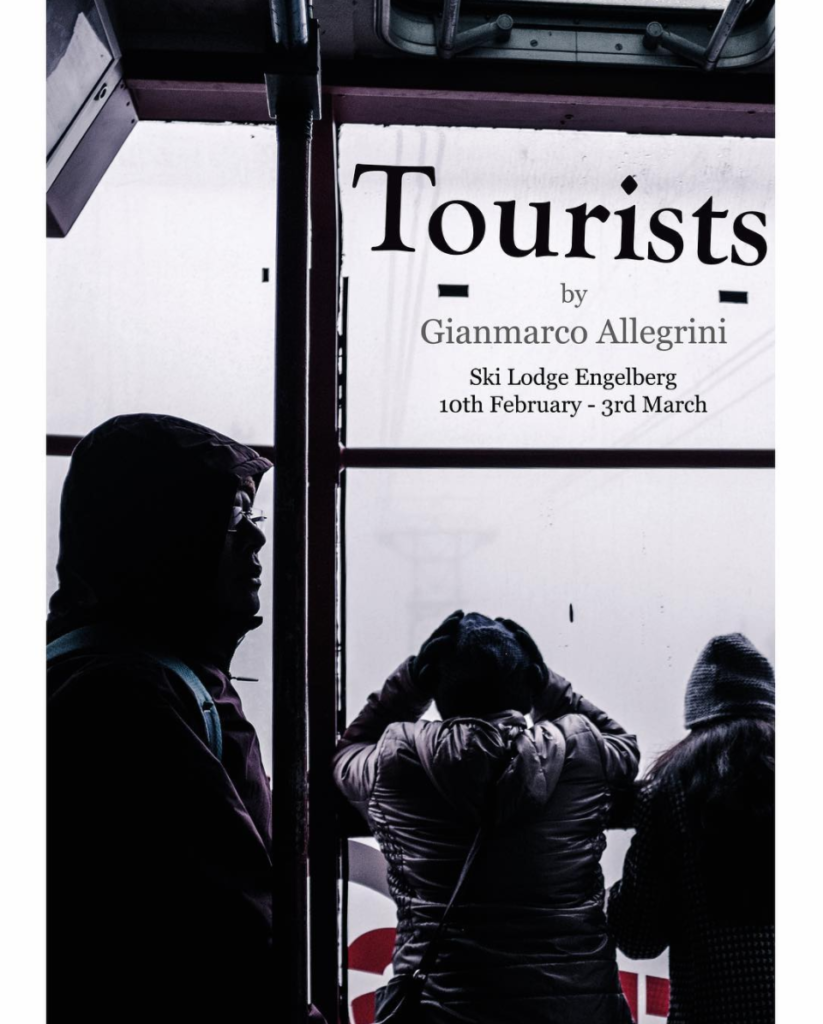 Will do! Looking forward to checking it out… Any other big plans for this winter?
Japan is the biggest thing right now. After that, who knows what will happen. Hopefully I'm gonna get a job… haha.
We're always looking for talented interns! Any chance you know how to make coffee and open wine bottles ; – )
Anyway, let's wrap this up… Anything else you'd like to add?
Yes! It's not always about the gear. To other beginners out there, I'd recommend earning skills, not just expensive photo gear.
Solid advice. Thanks for your time Gianni! Looking forward to seeing your shots from this season…
All photos in this story are © Gianmarco Allegrini. To see more of his work, be sure to check him out on instagram @freefall.psd.