Our favorite misfit is back with another strong season edit. If you haven't seen it yet, be sure to check it out in our now playing section. Read on to find out how to film a video part on one leg.
You wouldn't know it from watching your edit, but I guess you had a pretty fucked up season. Tell us the story of how you broke your leg…
Yup, had a motorcycle crash on the highway at the end of summer. But I was so damn lucky… just broke my fibula. But the problem was that the fracture was on the same point like the edge of my ski boot. It was pretty painful to ride with that and in the middle of my season I re-fractured it.   
Sketchy man… How long were you out for?
Two months and after the second one again 1 month. It was pretty shitty with my leg this season but at least I had a good spring!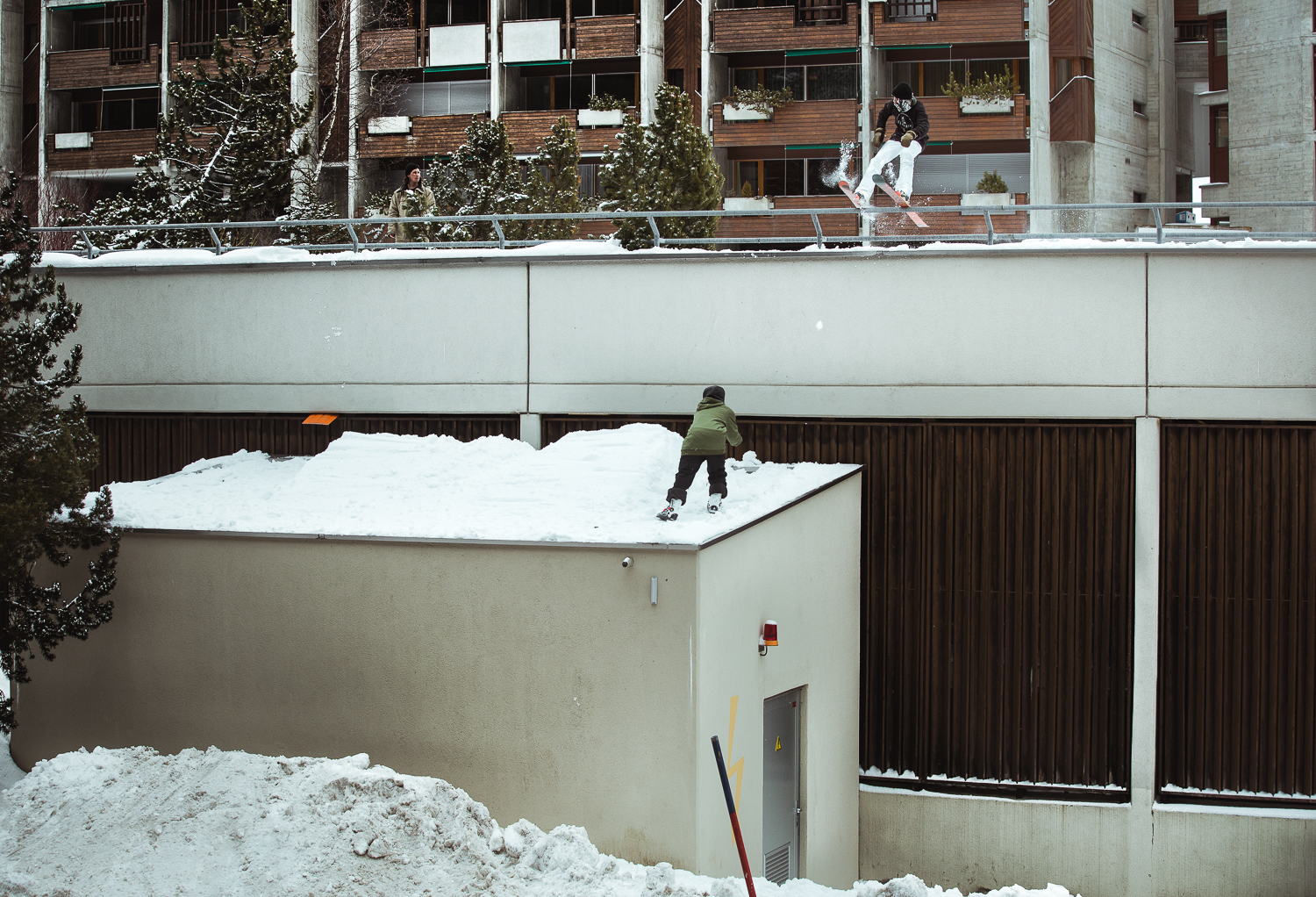 So what made you think it was a good idea to start hitting all of those street spots with a fractured leg?
Yeah it was a pretty good idea. Just that stupid Iglu haha. Beside the spot in Lenzerheide (rail to roof) was an Iglu and I made a 540 hand-drag over it and landed straight on the ice… it was pretty painful. But sorry, no one captured that one on video.
Clearly you're all good now. How are you feeling about motorcycles these days?
I quit the motorcycling for a while but when I get older I'll go for a more reasonable motorcycle.
Looks like you spent a lot of time fishing this summer. Maybe that's a safer hobby for you?
Depends on the size, the "Rotflossen-Antenenwels" is pretty dangerous!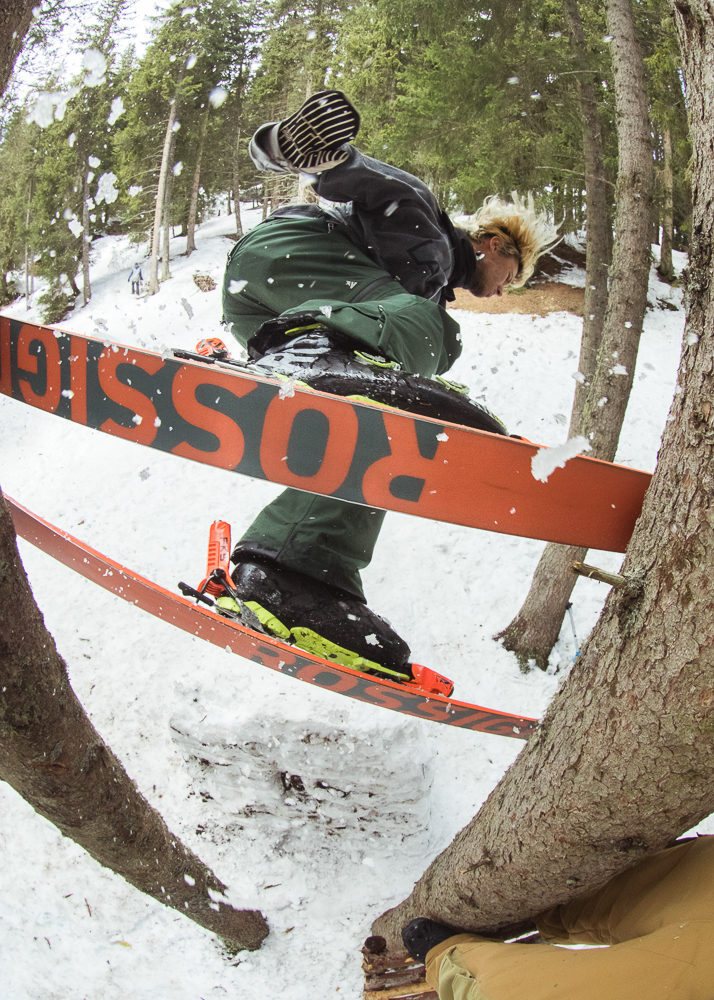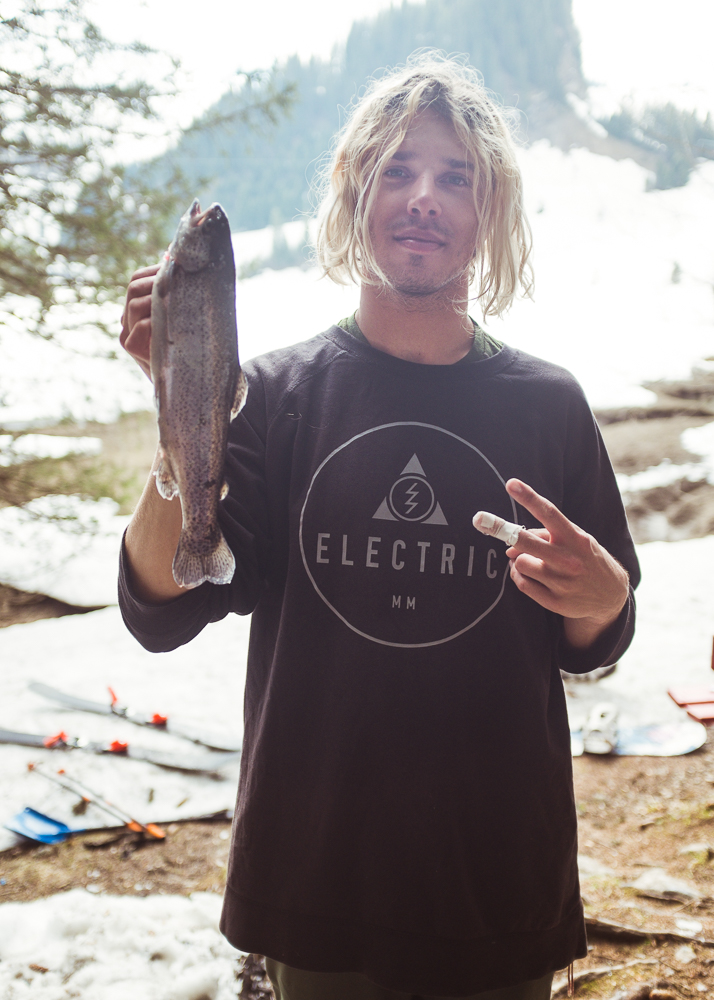 Haha… Anyway, back to your clip. What's your favorite shot in there?
The shots from the butterbox at Oberalp. That was in January and we had no snow in the streets in Laax. So we traveled with the train to the Oberalppass and spotted that cool butterbox. Also it was our first street spot of the season.
What's the worst slam you took?
The slam from the rail to ledge. 
I guess we're pretty used to seeing you all g-style. What's up with the metal this year?
Roots man. Always listened to metal till I was 18. 
What's up with The Cartel? Are those bad hombres all going hesh these days?
This season not that much. The Cartel has a lot to sell and cook (meth) … that will always be our first priority. But seriously, I think good classics from the Spice Girls will be the future sound direction for our Cartel Boyz projects.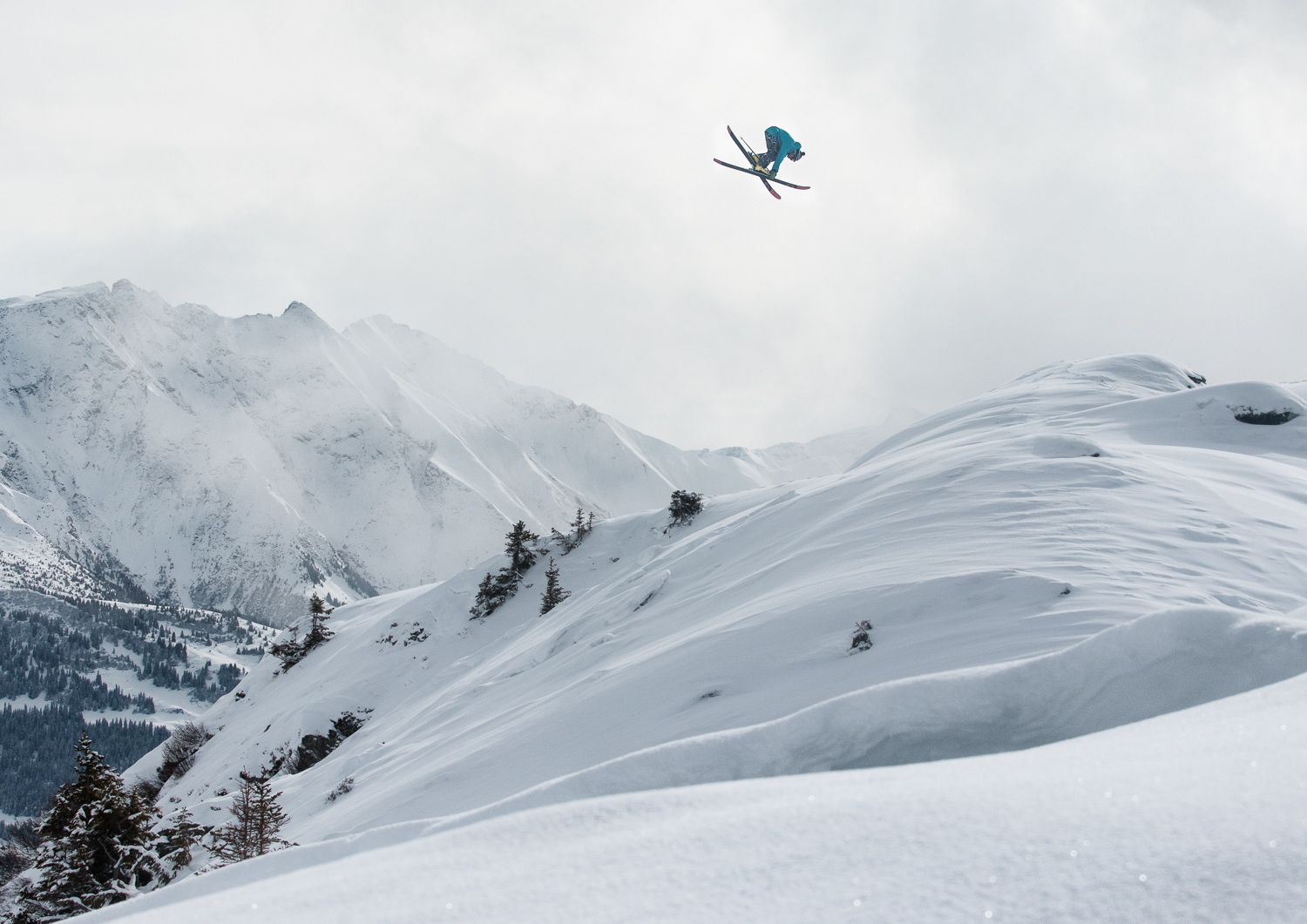 Haha.. WTF? Back to skiing…What's your plan for this season?
Go shoot as much as possible and don't get injured.
Sounds like an improvement on last year. Have you already been hitting the streets or the glaciers?
Yup sure, Saas-Fee and Zermatt where pretty dope this summer.
Before we wrap this up, I just gotta ask… Do #BlondeLivesMatter?
You ask me that question but you already know the answer. 
Well, you know, there are no racists here at TWIN, but the police don't always see it the same way… Anyway, Thanks for your time! Last words?
Yeah, I just want to thank all the amigos who helped me!