We're always stoked when the older riders extend a helping hand to the next generation, and a guy like Jean-Charles Périat is a great example of that. His involvement at the local level around Lac Leman is helping to grow skiing in a way that's both progressive and creative, while keeping the emphasis on fun. We caught up with him to hear more of his story, but first let's check out the latest edit from his crew…
Hey JC, we're stoked on your videos so far this season! Before we talk more about those, can you start out by introducing yourself?
I am from Geneva and have pretty much been skiing since I was able to walk. From the start, I was obsessed with freestyle, but when you live in Geneva and you don't have your drivers license, it's hard to go ski in good parks. That's what gave me the idea of the ALSF (Association Lémanique des Skieurs Freestyle).
So at 24 years old I decided to set up my own freestyle ski and snowboard club. I've been the president for the past 4 years and also worked to organize the Geneva championships. We are now about thirty members and we make about 40 days of training a year. The club is oriented on two levels – videos and the competitions. For me, the roots of our sport is a practice that you live through videos. That's why we decided to set up a web series in 4 episodes (Shred The Perf). In parallel, we set up a structure dedicated to competition. My dream would be to bring together all the clubs in the Lake Leman region and to offer a training facility in each of the major cities (Lausanne, Montreux, Evian and Thonon) around the lake. Outside of that, I'm a sport and biology teacher in high school.

Sounds busy! How's your season been?
The season went well. It started in Anzère on an airbag and then in Zermatt and the Deux Alpes in autumn. Then we trained at Glacier 3000 until the first snow of December. The competitions then began. Our youngsters have made some podiums and we are really proud of them. We have a very dynamic and motivated team. It is a pleasure to train them.
In addition to that, we are very happy with the first episode of STP. It's always funny to see our filmer Mathieu Poncet on skis. Mountain living is hard for a skateboarder. He's always cold, it's always too early to wake up, the weather always changes. But he likes the spirit of the club and the kids love him with his old Dynastar setup. But yes, the season has been a real success. Now I collaborate with a team of 8 coaches, which allows us to train every weekend. On the other hand, the season could have been snowier. We will finish our season on April 22nd after a one-week trip to Serfaus in Austria.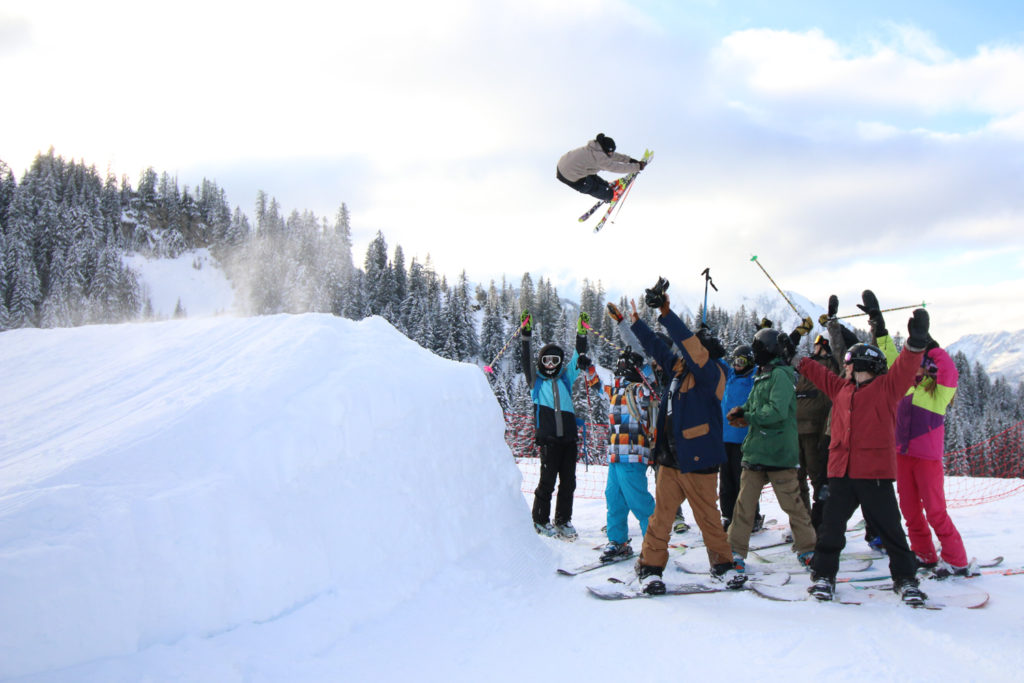 Can you tell us a bit more what the ALSF all about?
The main goals of the ALSF are to bring together riders and provide them a good training structure. It is a club open to all skiers or snowboarders of any age and any origin. Sometimes, you ride with a 13-year-olds riders and you are 28. Mixing the generations is inspiring. As I said, our goal is not only to train competitors but also to introduce riders to filming. This is what make us different from the other structures.
Starting this season, Yann Dauby has been working with me to manage the various tasks of the club. For example, we set up a crowdfunding system which brought together 36 contributors. We reached or goal and collected 3500 CHF. We have also organized two events. An event in partnership with the store Tranzport which offers Geneva riders the chance to skate in the streets of the city (L'Annuelle). And the Geneva championships, which brought together 36 participants this year. Let's just say that the ALSF is riders aged between 23 and 29 years old who try to develop these disciplines in the region. We still have a lot of goals and lots of ideas in mind. We are a family connected by skiing or snowboarding. For that I thank them all! We also have the chance to work with super brands like Faction, Ryft Optics, the shop Tranzport and of course Twin magazine.
Haha… it's a pleasure to be backing it! We've been digging your episodes so far. Can you tell us a little about the idea behind them?
The idea was to promote ski and snowboard in our region. We wanted to show that we have good riders and good snowparks because I think we don't hear enough about our region. We have incredible snowparks in neighboring France like Châtel or Avoriaz. In French-speaking Switzerland, we have Leysin, Crans Montana, Grimentz and Thyon. We wanted to highlight the people who help to grow the freestyle scene.
The Geneva scene is getting bigger and bigger and we also wanted to put it forward. So I decided to call an old friend and ask him what he thought about it. He liked the idea so we started the project. The kids were really exiting about that. How many 13 year old amateurs can say that he's invited on a shooting day with a professional filmer? This kind of thing is only possible in the ALSF 🙂


Good point! And Mathieu has always been an important part of the freestyle scene in Geneva thanks to his skate videos and his brand Thanks. How did you manage to link up him?
I studied with Mathieu in High school and always loved his work with Thanks. Besides being a good friend, he is also a reliable person who loves his job. A few years ago he hated freestyle skiers because of our Tall-Tees and reggae music. But it seems the thirties is the age of reason, aha.
Haha… maybe we need more 30 year old politicians?
So do you guys have some more episodes planned?
Yes. One for the Spring camp (15-22 April in Serfaus) and one Best Of. We will be presenting the Best Of at some film festivals next year. A nice challenge for our team. But if you want to see it before, you will have to come on May 28th for the annual meal of the club.

Sounds like a good time!
I guess in Geneva, you're right on the boarder. Do you prefer riding the Swiss resorts or the French resorts more?
I like both. The prices in France are more interesting and we have one of the best parks in the region in Châtel. The shaper crew is very nice and very motivated. They are always looking for original features and that's what makes the park crazy. Close to Geneva we have Les Crosets. It's a really nice park with good jibs. For the competitions, we go to in Valais, but it's a bit far for us. For example, with our old bus, it takes us 2.45 hours to go in Grimentz.
In the end, the quality of snowparks is only a matter of resources. The recipe is a good team of shapers and a resort that gives you the means to do something good.

True, so what's your favorite park that you got to ride this season?
Châtel so far! And of course, Orgiride! Orgiride is for me the perfect example of what ski should be. Good jibbing, good friends and a BBQ.
How about a favorite feature?
I don't have one in particular, but the jumps in Thyon are really good!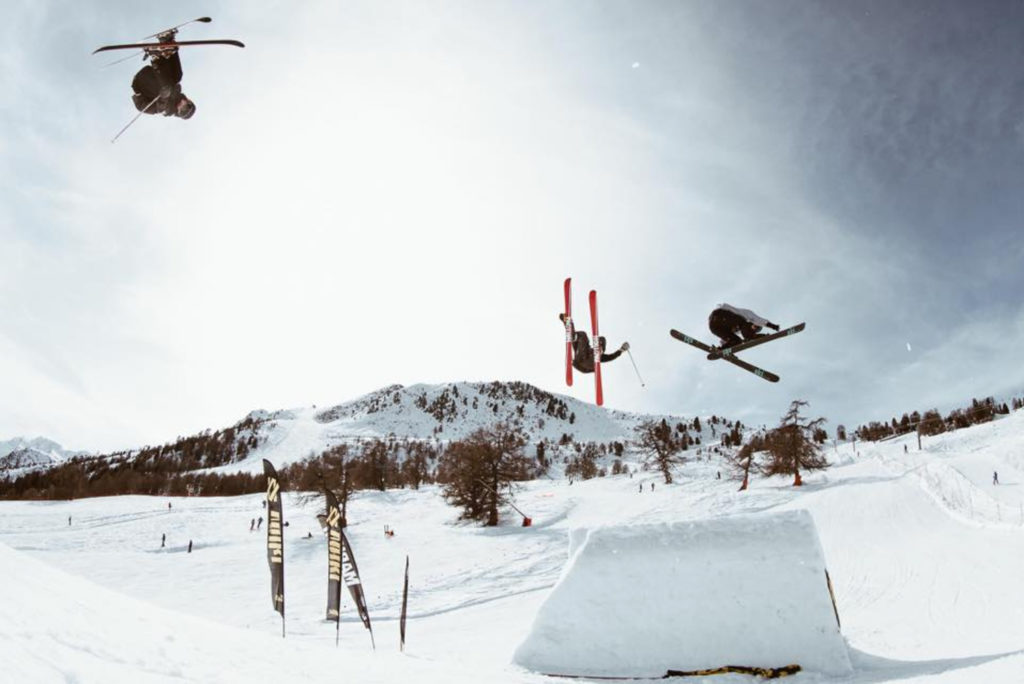 Who are some of the new riders to stand out at your events?
We have Valentine Deloche, she's been skiing for two years with us now. She's 15 years old and has a crazy level on the trampoline. She can do almost all the doubles. In ski, she's learned flatspins and 360. It's a pleasure to see her riding. In snowboarding, we also have the Aidlin brothers. These kids are 18 and 19 years old. They missing no trainings. Every weekend they are here with the smile and the motivation. We love them. Nat got some good podiums on the TFR but unfortunately Nyt hurt himself.

Bummer… so what's the freestyle scene like in Geneva these days?
We have two kinds of riders: Those ones who love to ride in the club because of the advantages (transport, coaching, meeting people, etc.) and the ones who already have a place to stay in the mountains because of their parents. If you consider all of this world you have a strong group. With the ALSF we try to recruit every year to introduce this sport to the youngest. That is why we are open to all.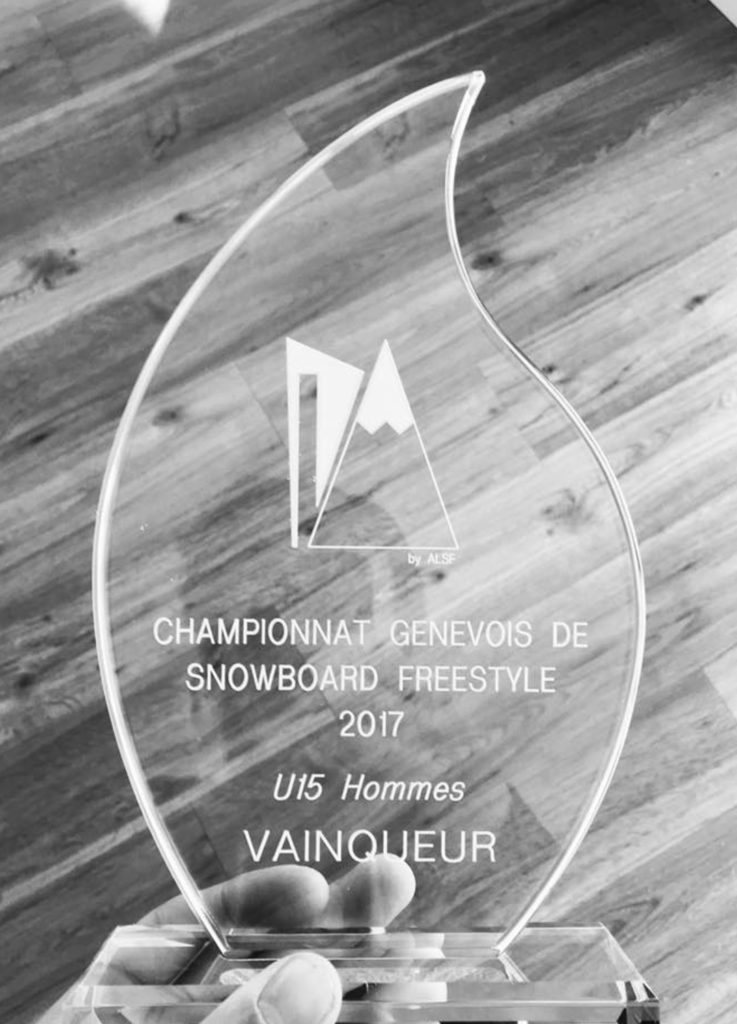 Would you say that skiing is more or less popular there than five years ago?
I can see that skiing is more popular than snowboarding. Most of our members are skiers. And it's the same with our coaches. It is difficult to recruit snowboard coaches, there are few in Geneva. Snowboarders are now older and want to do less freestyle. But I think it's just a matter of fashion. In a few years snowboarding will come back stronger.

Do you think we're gonna find the next Candide anytime soon?
What's good with skiing is that everyone has a different style. We'll meet someone as strong as Candide with another style of skiing. We'll see in few years, but a guy like Jesper has more than one trick in his pocket. In Switzerland we have guys like Andri or Mathilde in the woman's world. But for me Candide will remain the legend, even though I know that each generation has his legend. For us it will always be Candide! And I hope that soon we'll have a female legend too! I believe Kelly is on the right path.
Nice. Stoked to see what all of the kids in your crew get up to now that you're providing such a good system of support.
So thanks for your time JC! Is there anything else you'd like to say before we wrap this up?
Thanks to you! Thanks to anyone who supports the club and stay tuned…. I hope you will like our third épisode and keep in touch on alsfreestyle.ch!