Spring is here and the only place in Switzerland where you can still ride a great park is Crans Montana. We recently spent a few days in the freestyle capital of Valais, where we had the chance to catch up with two of contemporary skiing's best. What can you say about Kelly Sildaru and Tess Ledeux that hasn't already been said? At 20 years young they're at the top of the slopestlye game. Kelly first started making waves at the tender age of 13 when she became the youngest athlete to win a gold at the X-Games. Tess put everyone on notice this season when she became the first female to stomp a massive dub 16. Between the two of them, they've got 10 X-Games golds and both returned home from the Olympics with shiny new medals.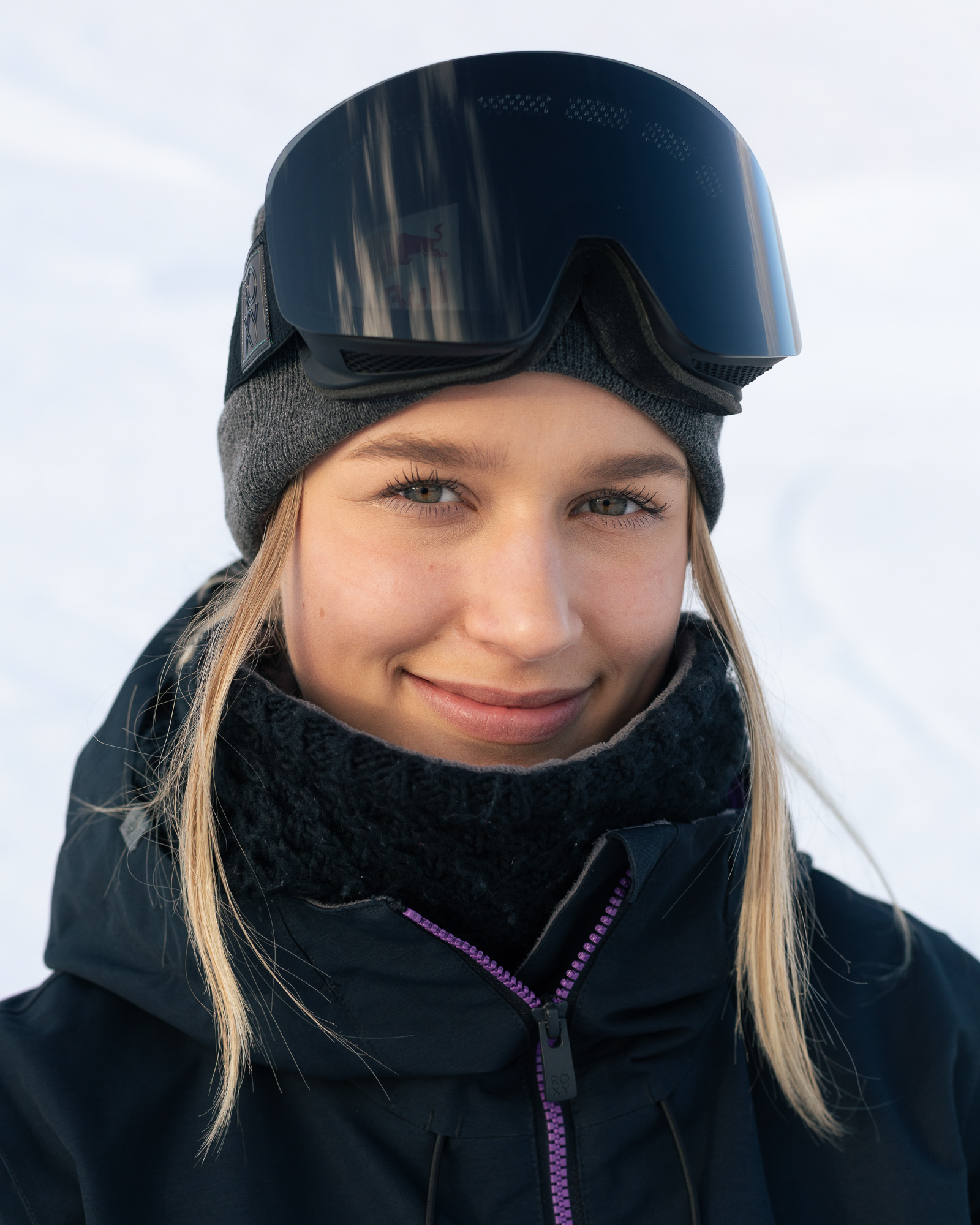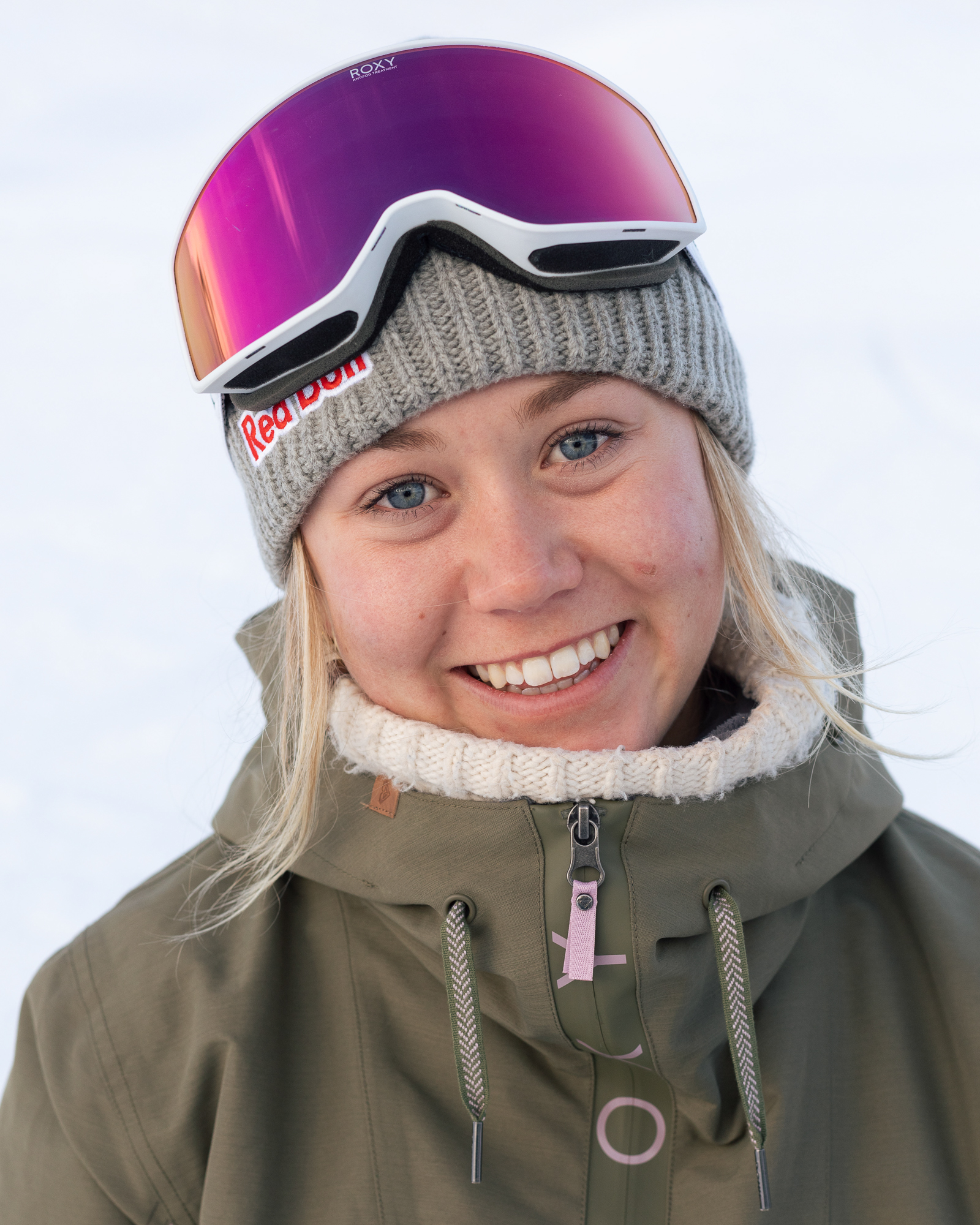 Tess and Kelly landed in Switzerland on their way to the last major comp of the season in Corvatsch. But first they took a brief detour in the west to join us at ROXY's Make Waves Move Mountains camp, which offered them the rare chance to spend time together in a non-competitive environment. While they're used to going head to head in the finals, this time they had the opportunity to ski and surf together as teammates, while enjoying one of our favorite playgrounds.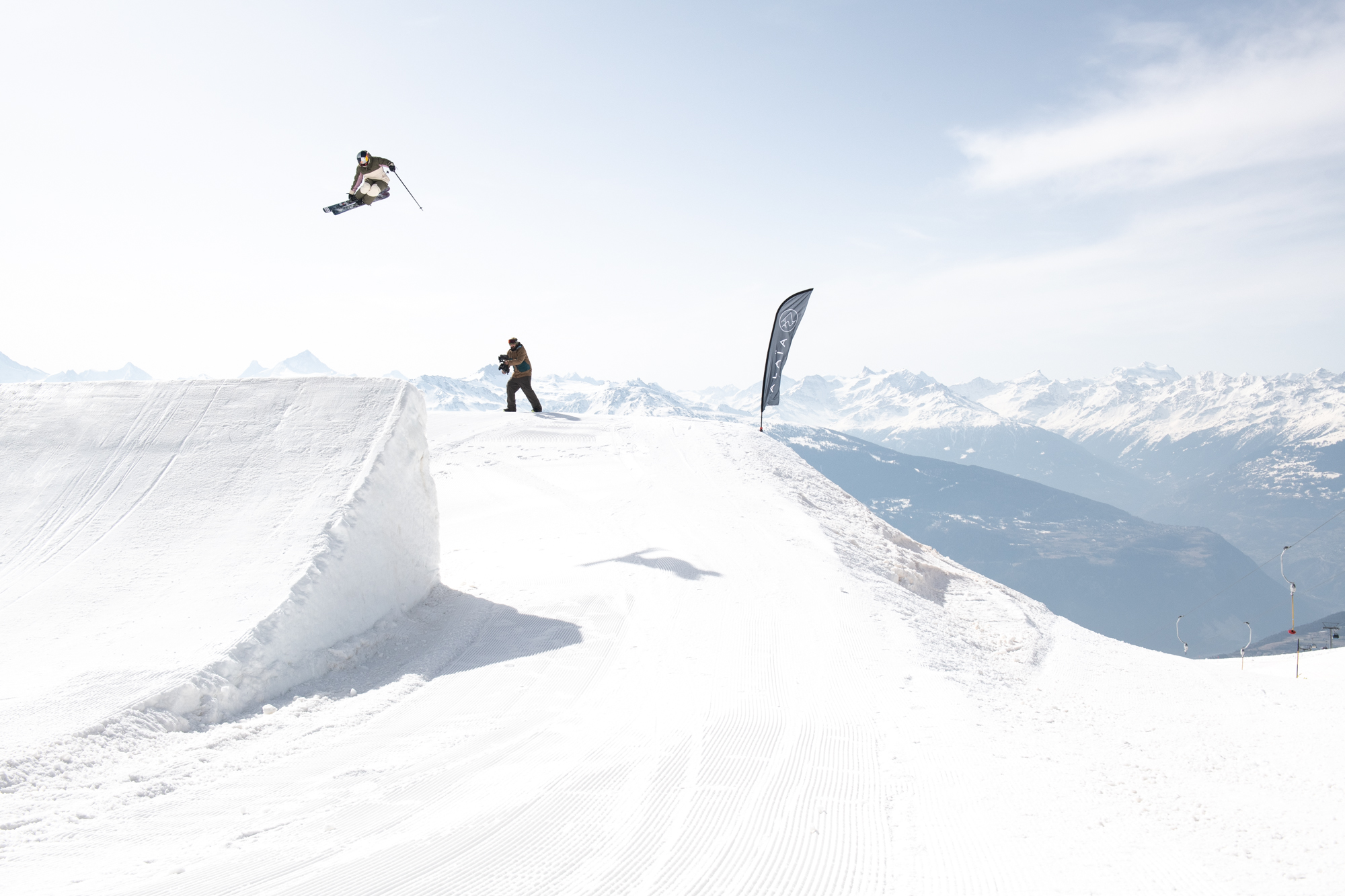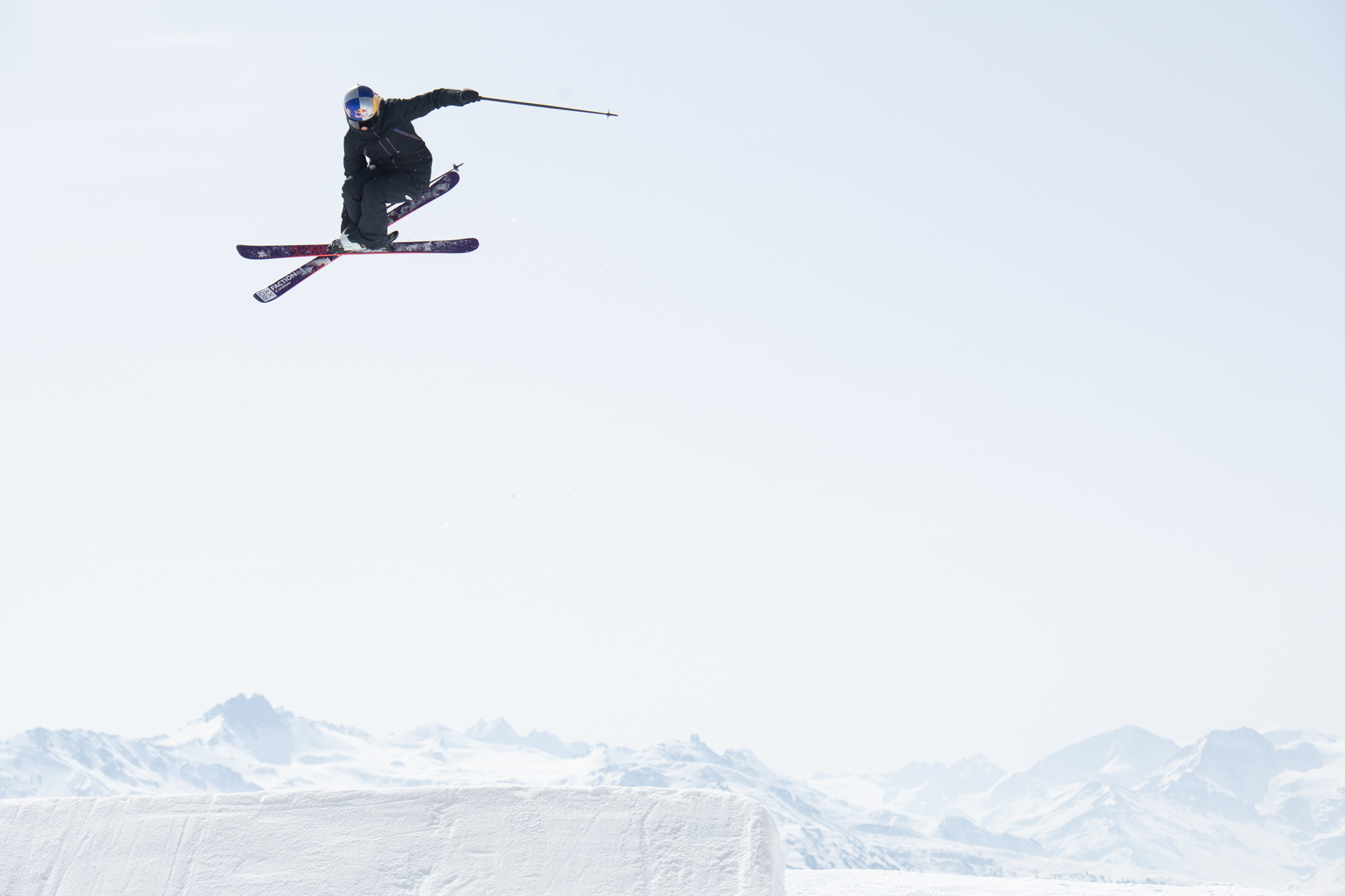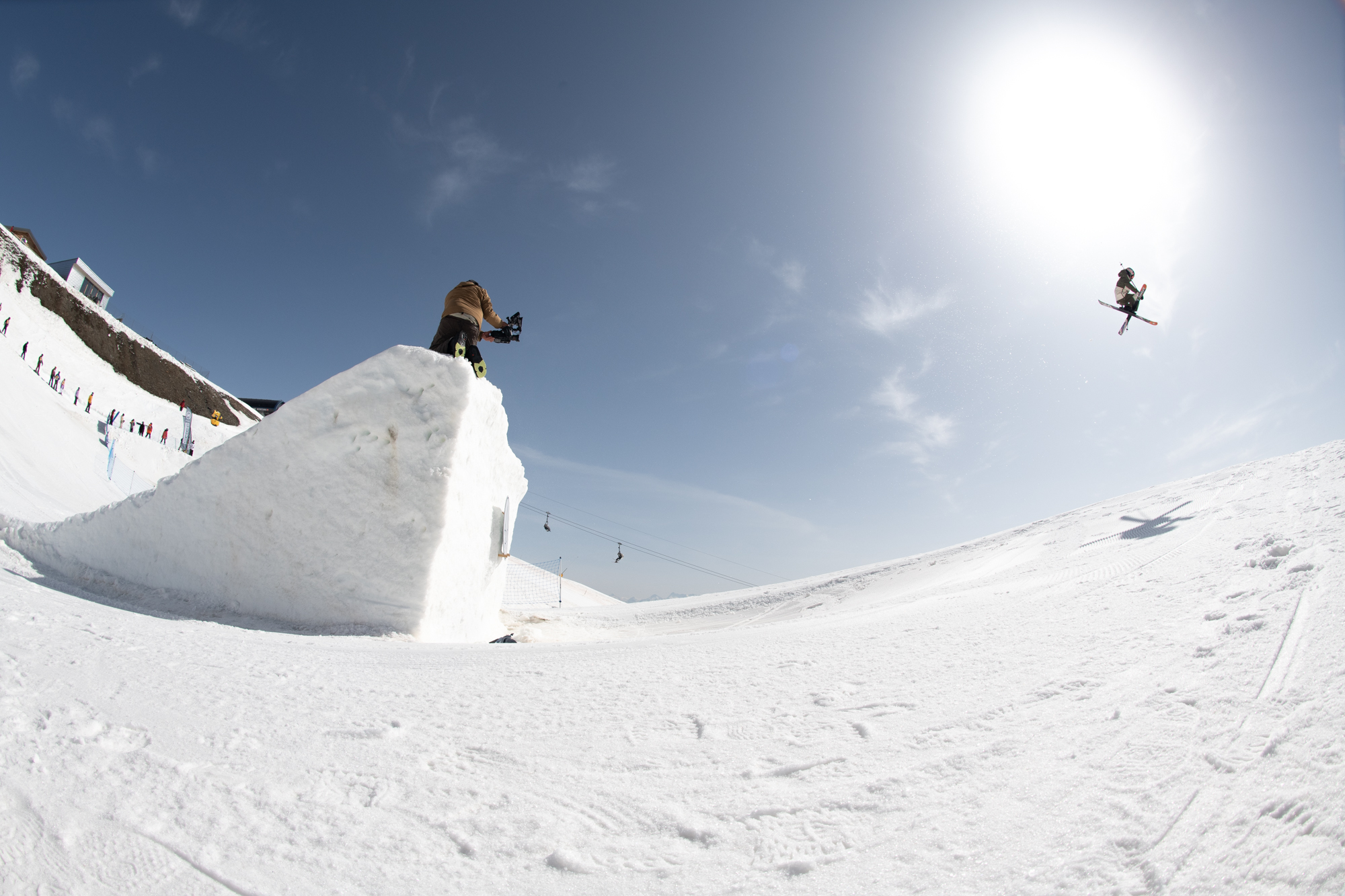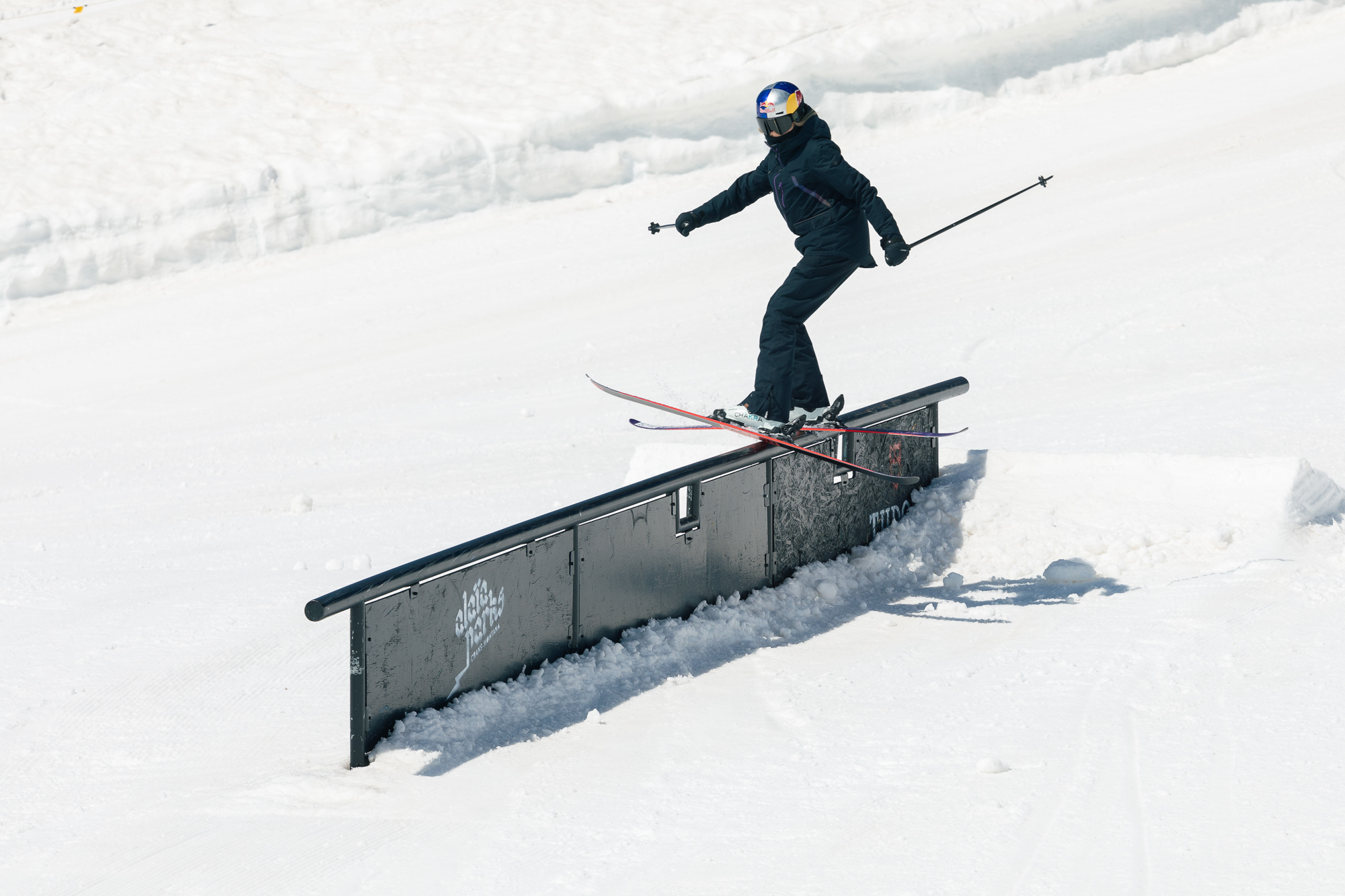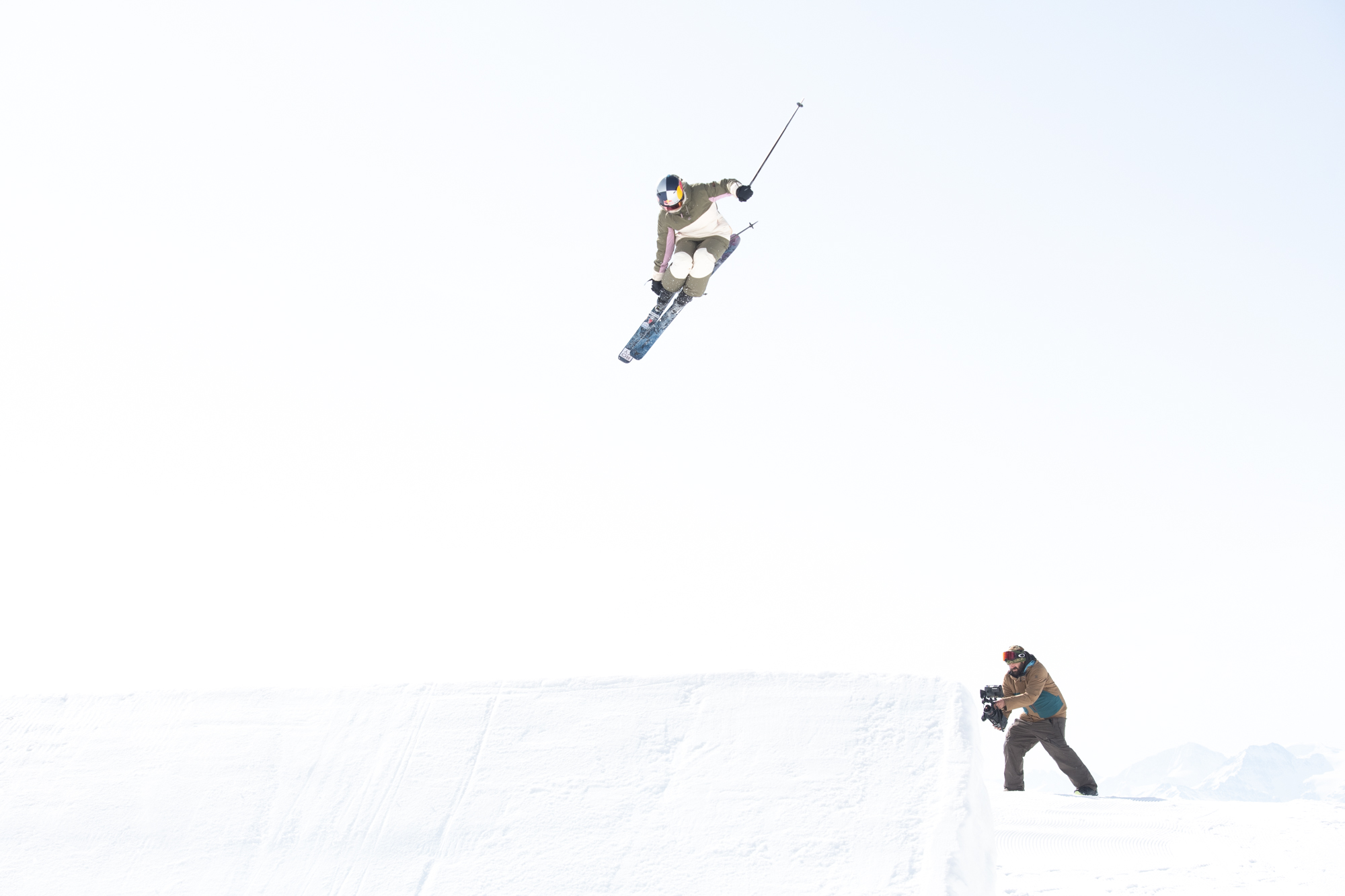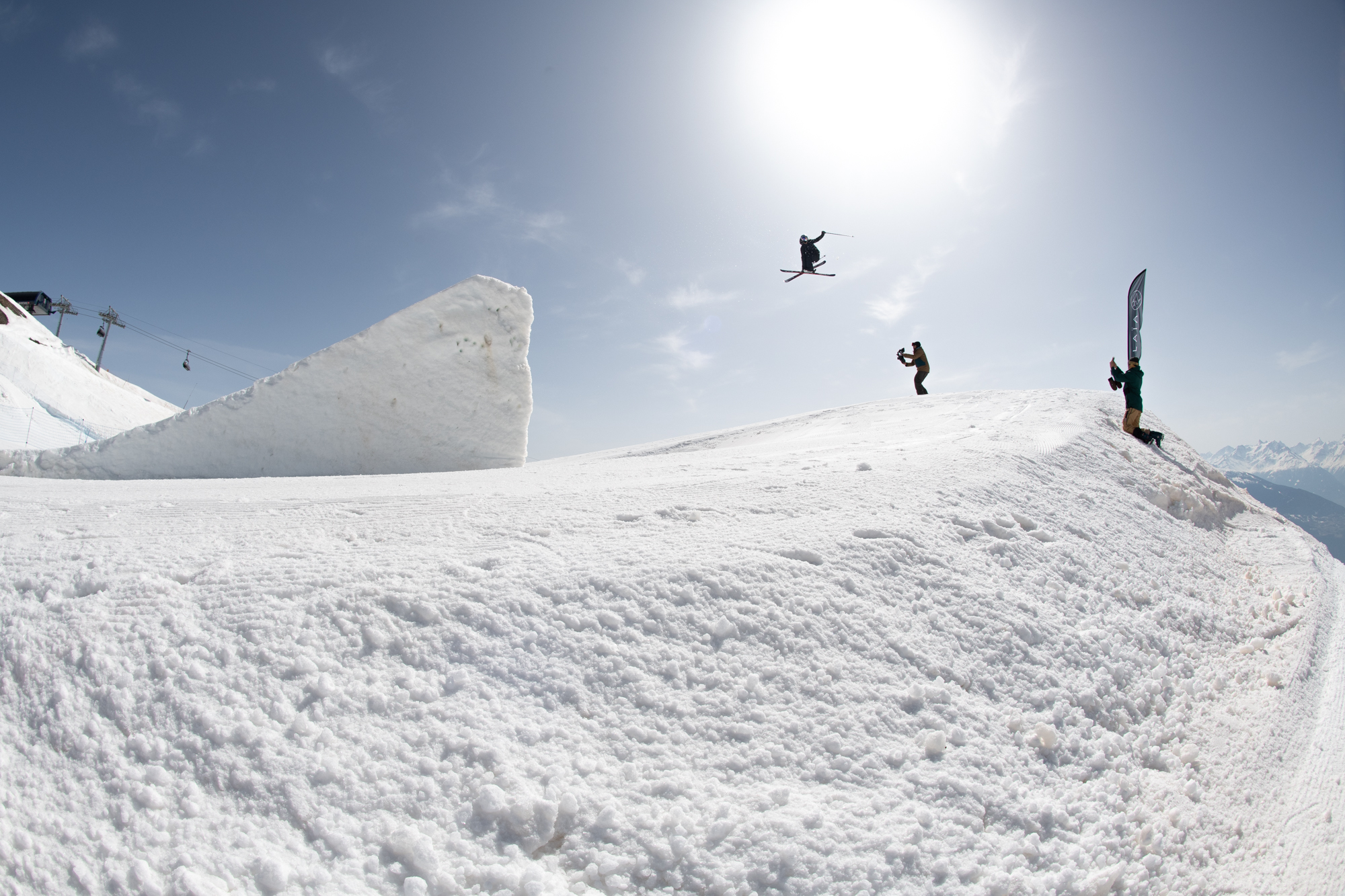 From the wave pool in the valley, to the skatepark in the village, to the snowpark on the mountain, the crew at Alaïa has built something really special. That said, it's not often that you see female riders stepping to the pro lines. While most of the other riders enjoyed the smaller jumps and rails, Tess and Kelly put on a show on the bigger kickers, while the rest of the crew cheered them on. We enjoyed a fondue and stayed late for the sunset before riding down to join the rest of the crew at the Colorado Riders Chalet — a special place to stay owned and operated by the Coubes family. (Keep an eye out for young Aurélien!)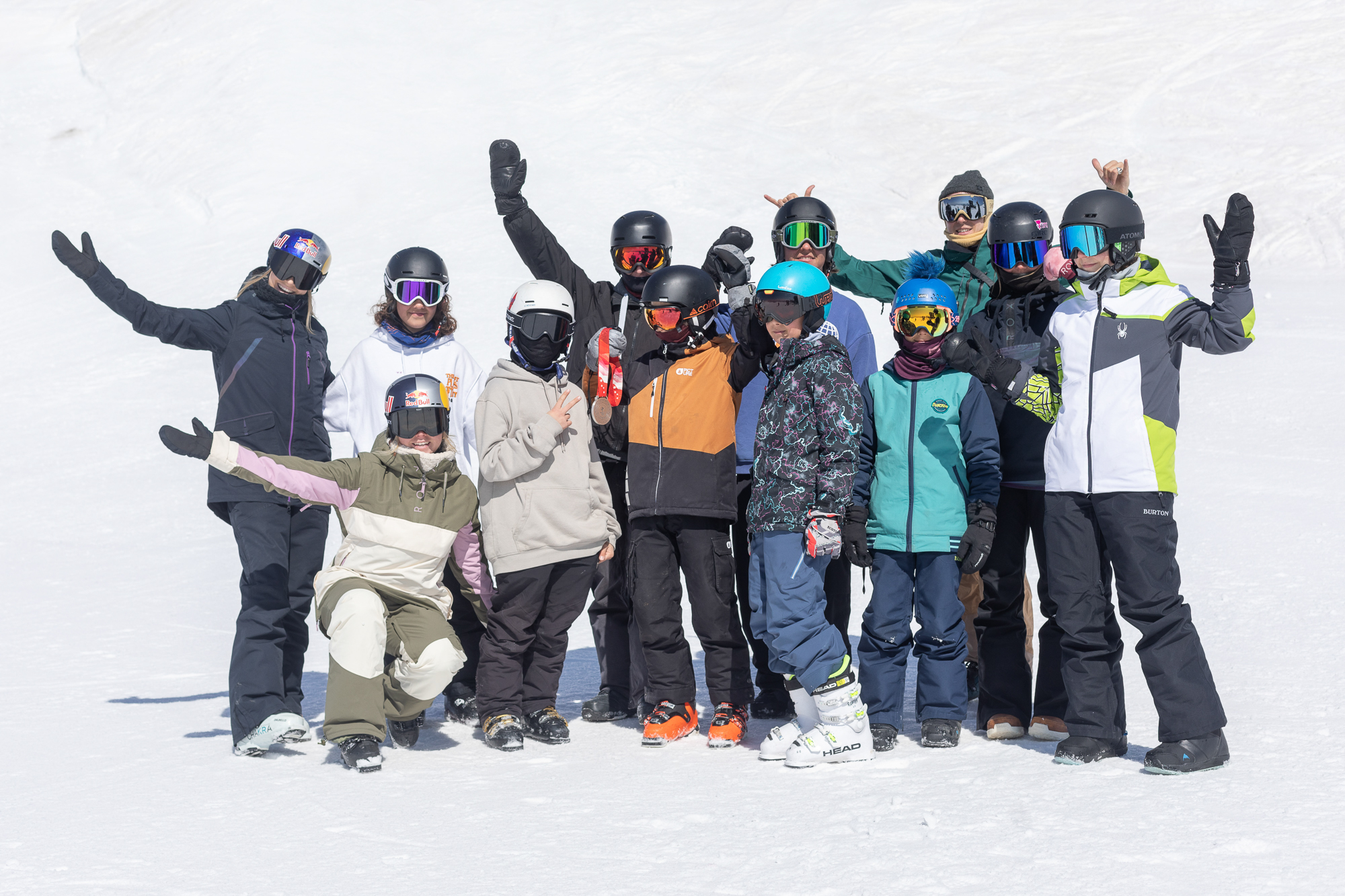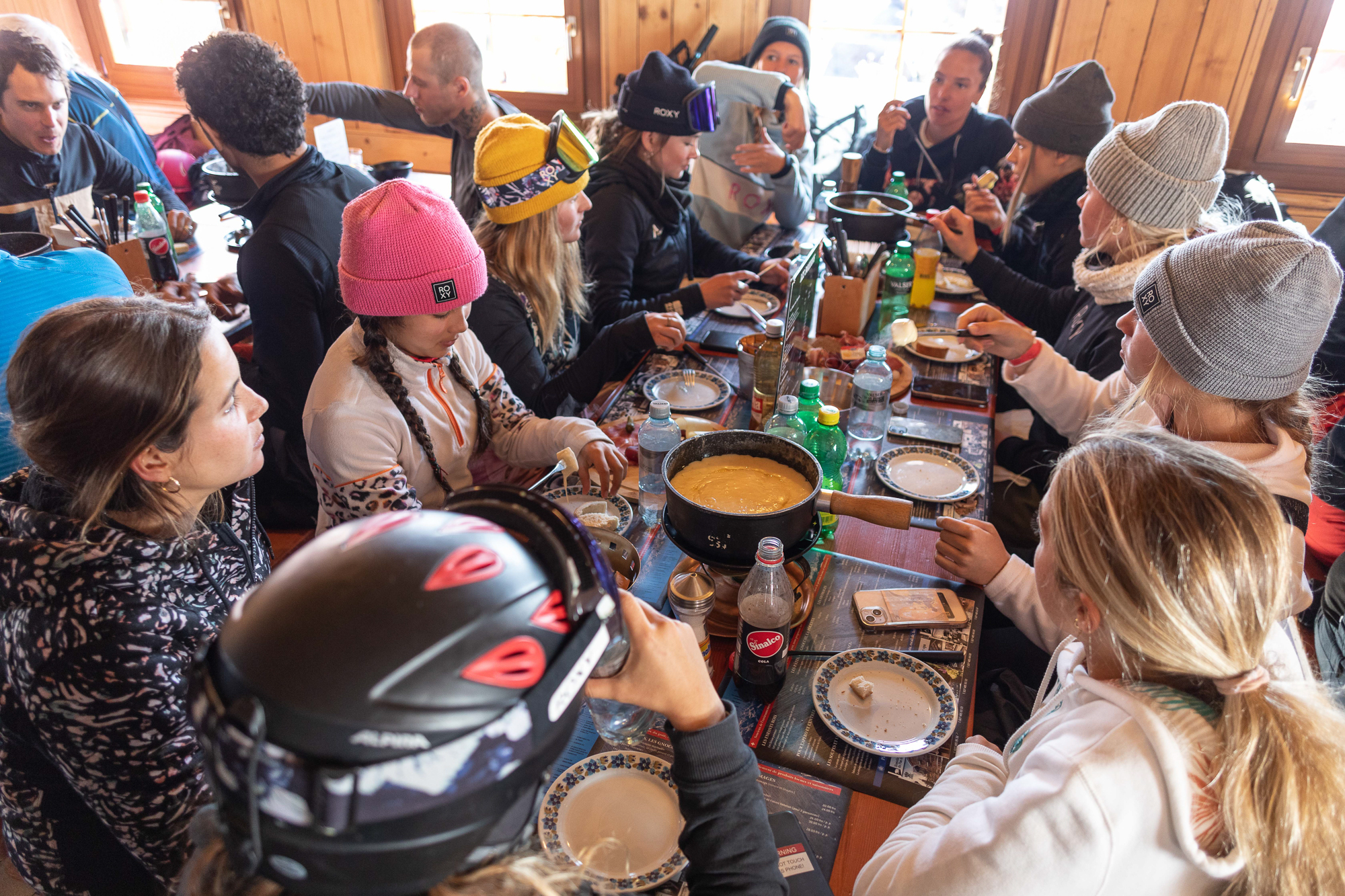 It was short and sweet but good to spend some time with two of skiings best before they left us for the last world cup of the season where Kelly finished first and Tess finished second. To see what the rest of the crew got into at the Make Waves Move Mountains camp, check out the rest of the story here.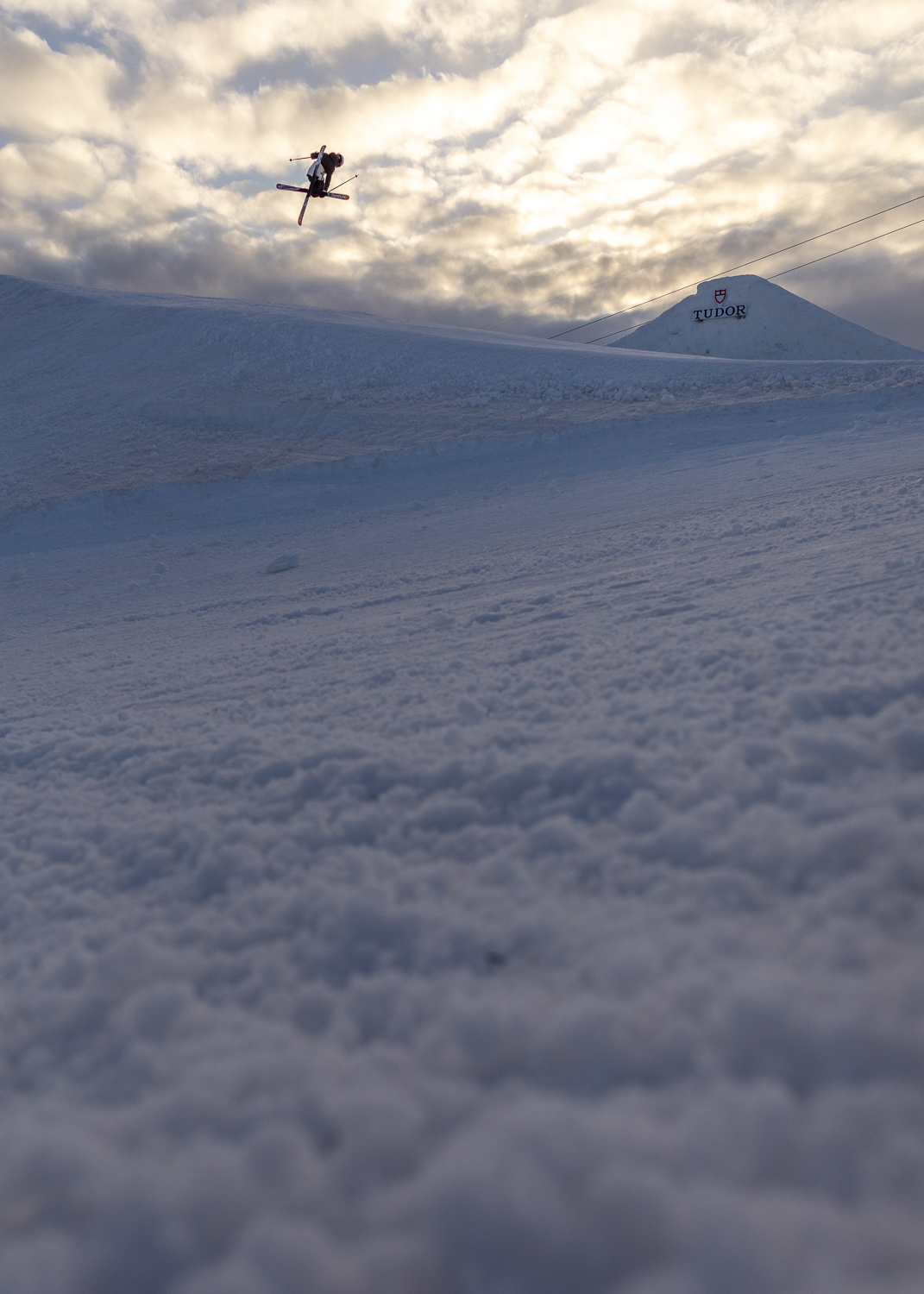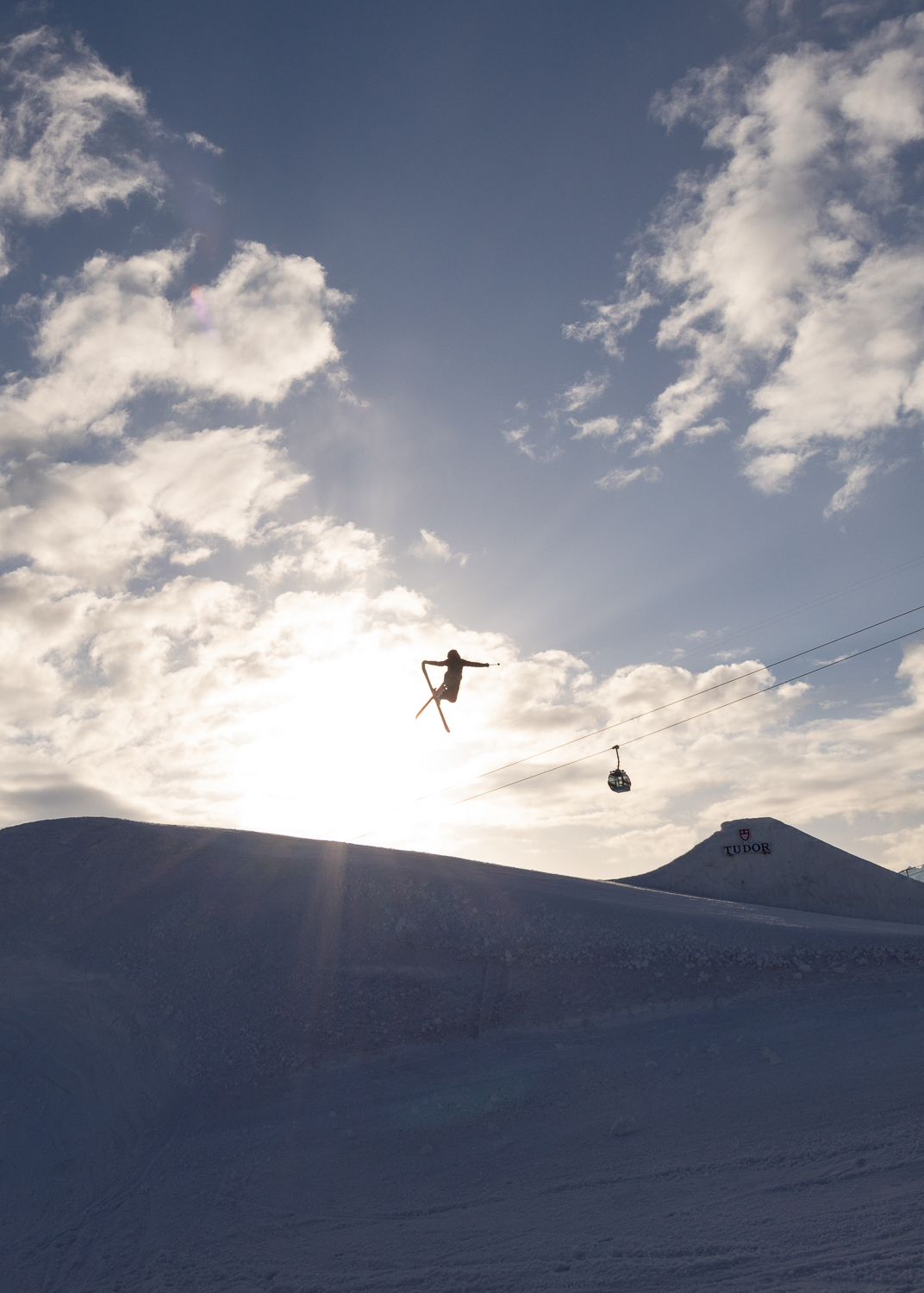 Big thanks to the ROXY crew for having us, the Alaïa crew for the amazing setup, the Colorado Riders Chalet crew for the welcoming vibes and the two queens for the show!