As the days get longer and warmer, we've been looking back on another great season and reflecting on all of the good times. Here at TWIN, we love a good story and we love to hear from you! Email us with your favorite memory from Winter 2022 for your chance to win some new skis from our friends at Fischer.
Mathieu Gschwandtner has been testing the new Ranger series in Verbier so we thought it would be good to catch up with him and see how the skis held up in one of our favorite playgrounds. Scroll on for the story of his best day, a full gallery of the skis in action and more…
Hey Mathieu, can you introduce yourself?
I'm a 23 years old Austrian/French freerider who lives in Verbier. Beside competing on the Freeride World Qualifier since a few years, I'm a sport and nature lover. Surfing, climbing, football, good vegi food and the vanlife are my second reason to live after freeriding. Actually, I'm studying sports and German in Fribourg, to become teacher.
How was your season?
I think, like most powder lovers, it was a hard one in Europe! But I had a good start and a really good ending, so it's perfect to have some good memories over the summer. I was also very lucky to spend 10 days in Georgia where the snow and the terrain was on point.
Last year I had a big knee injury, so this year's competition season was a big mental battle. I wasn't really confident enough, so most of the time I couldn't ski like I wanted, but the April powder gave me some confidence back and I'm pumped for the next season.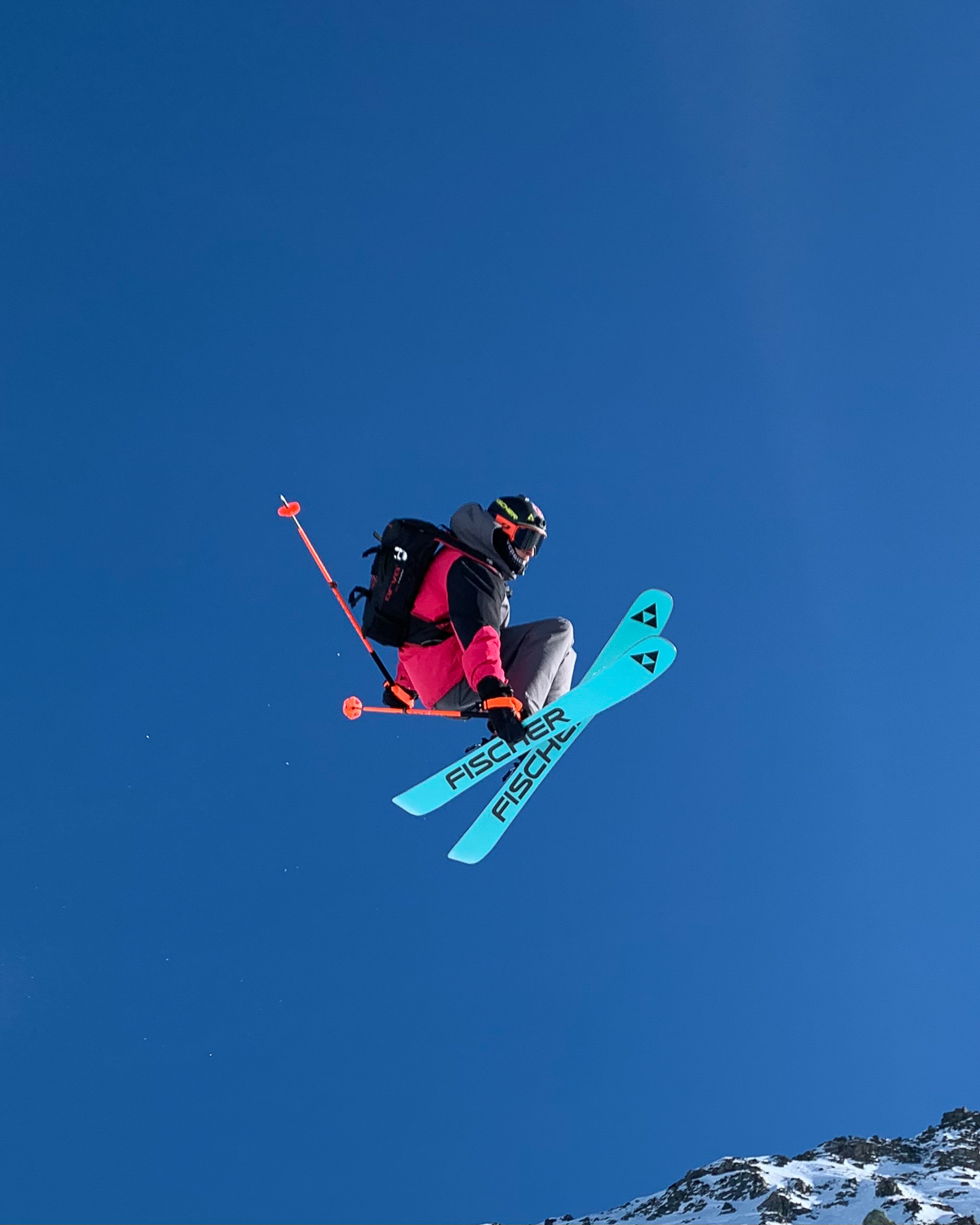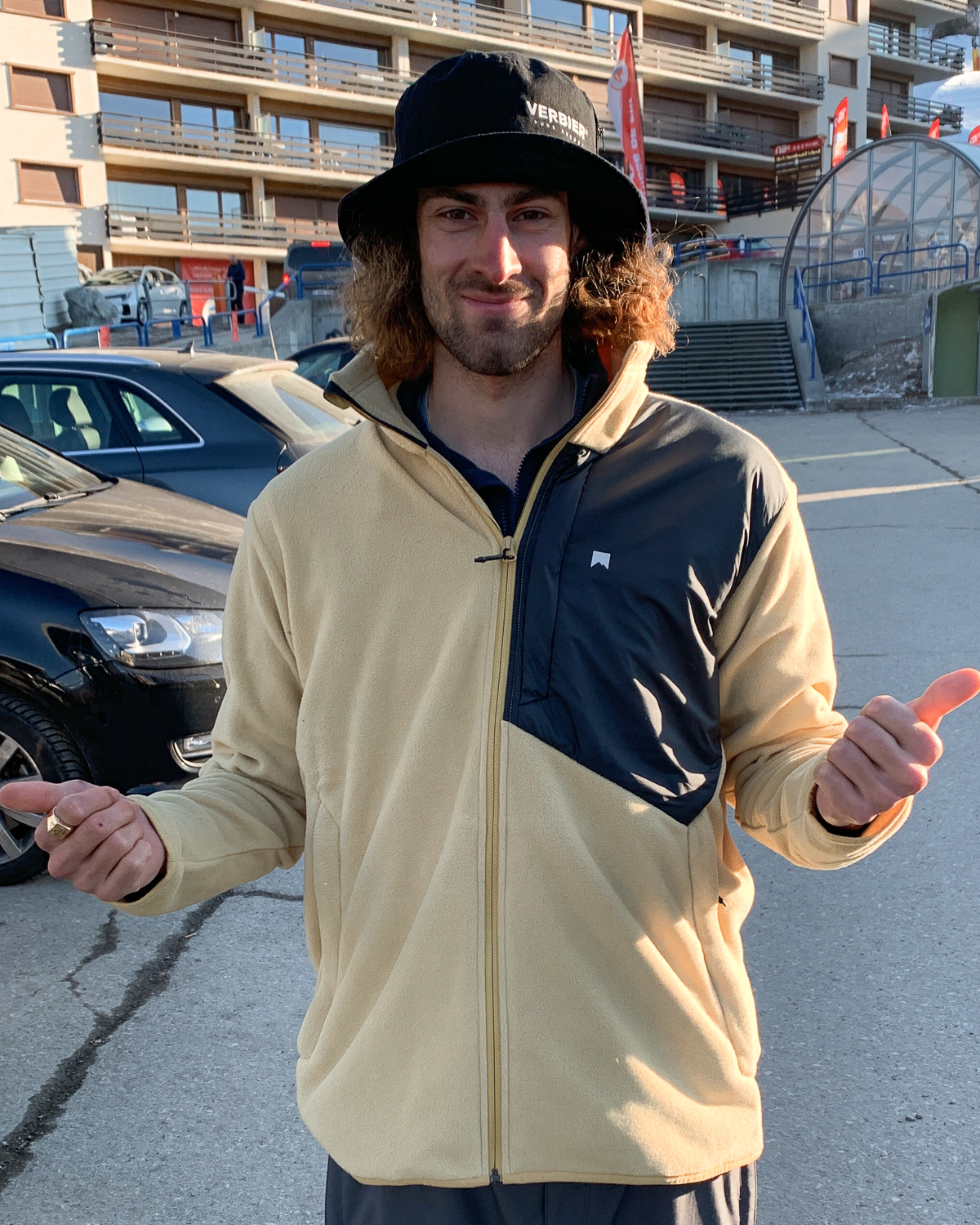 Where's your favorite spot to ride?
When you live in Verbier, it's hard to have another favorite spot! But I have to say that Georgia was an awesome place with a lot of potential. What I like the most about Verbier, is the big freeride terrain you have, without boot packing or skinning. The Mt-Gelé, for example, is a dream mountain. You have big rocks, plenty of couloirs and of course a gondola taking you to the top, without a slope to go down.
Can you tell us the story of your most memorable day from last winter?
It was at the beginning of January or end of December, we had a huge snowfall in Verbier and of course on the following day it was bluebird. I was with my girlfriend, a friend from France who I hadn't seen for a while and my two best friends from the Uni. For me, the beginning of the day wasn't perfect because I crashed on the first run, but then we got first track on the Mt-Gelé and then first track near Mt-Fort. We had snow nearly to the hips and the spirit of the crew was awesome. We were laughing the whole day, we had so much dopamine. To end the day, we had a beautiful sunset run till Verbier. So, no friends on a powder day? I don't agree with that!
I heard you were testing Fisher's new Ranger skis, what did you think of them?
First of all, the design is very cool, really simple but efficient. Now there is a uniformity between all the models, and that's great. The skis are also more solid. Before the top sheet was very thin near the edges, but they fixed the problem. The shape and the stiffness aren't the same anymore so every model is unique. Like that, there is a ski for every type of skier.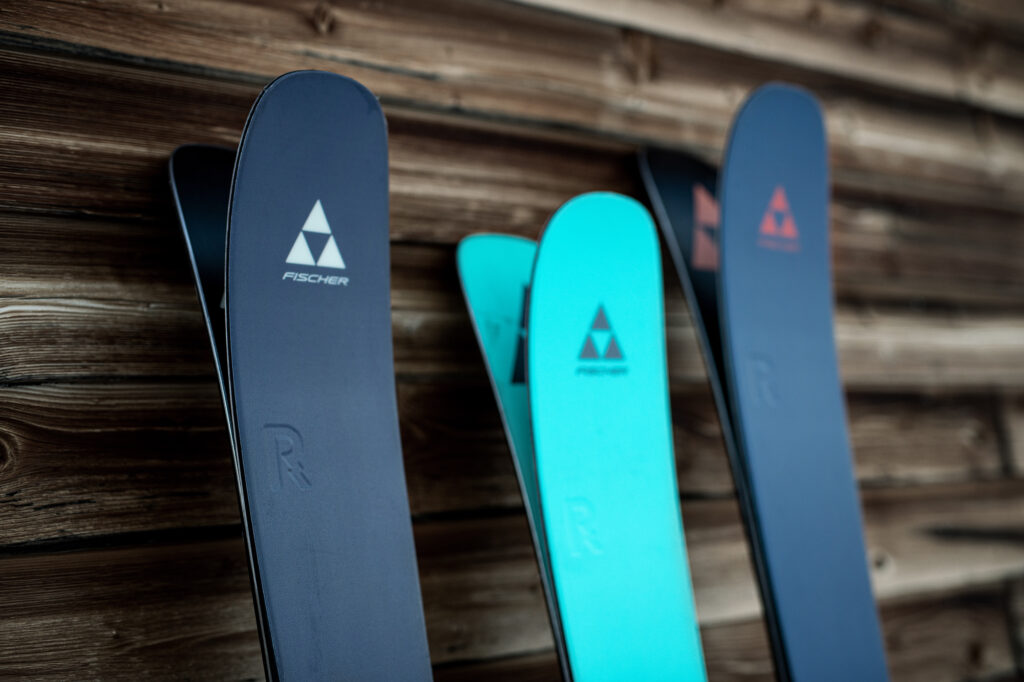 We've got a pair of 2023 Prototype Ranger 102s to give away to one lucky reader. What kind of skier do you think they'd be good for?
It's an all around ski — good for any type of snow and terrain. It's a bit less playful than the previous model, but it's way more stable. You can enjoy it on the slope as well, with some GS or even SL turns, in moguls or in a little powder run. If you like touring, it's a very good option to have a lot of fun also the way down. If you are not sure which pair of skis to choose depending the conditions, take this one. You won't be disappointed.
Thanks for your time Mathieu! If you'd like some new Rangers for yourself just send an email with the story of your best day from this past season. Most entertaining story wins!