If you spend a lot of time in the mountains, then you've surely noticed the effects of climate change. And if you love to ride powder, then you're probably just as concerned about the future as we are. That fear inspired Jeremy Jones to found Protect Our Winters (POW), an organization that amplifies the voice of the outdoor community in politics.  
The Swiss chapter of POW is managed by Nicholas Bornstein, a doctor of political science, who uses his knowledge to protect his passion. POW Switzerland is on its way to being a political spearhead. Nytaï Aidlin talked with him to find out how it all began and where it's headed now…
Hi Nicholas! Can you tell us how you ended up founding the Swiss chapter of Protect Our Winters?
Hi! After my studies, I engaged in different activities. I worked for the Confederation, in a think tank and in political communications. But I had wanted to do something for the environment for a long time. Then I discovered that there is an organization that connects my passions: mountains, conservation, and political activism. When I saw this, I was like, "This doesn't exist in Switzerland, I am going to do it." So I got in touch with POW US and soon after, I received the license to start POW in Switzerland. That was in 2017.
At the beginning, I had zero idea how to run an organization. No business plan, nothing. I had never created anything like this – but I was super motivated. I thought I was doing something on the side, but it was so successful! I think I found a niche that didn't really exist. The Swiss outdoor community wasn't really organized politically at the time.
For two and a half years, we did this as volunteers. And with that success, we were able to hire an intern and an employee. Those two people are still with us today. A year and a half ago, I was able to hire myself. Before that, I did almost 3 years of volunteering on top of having a full-time job, kids etc…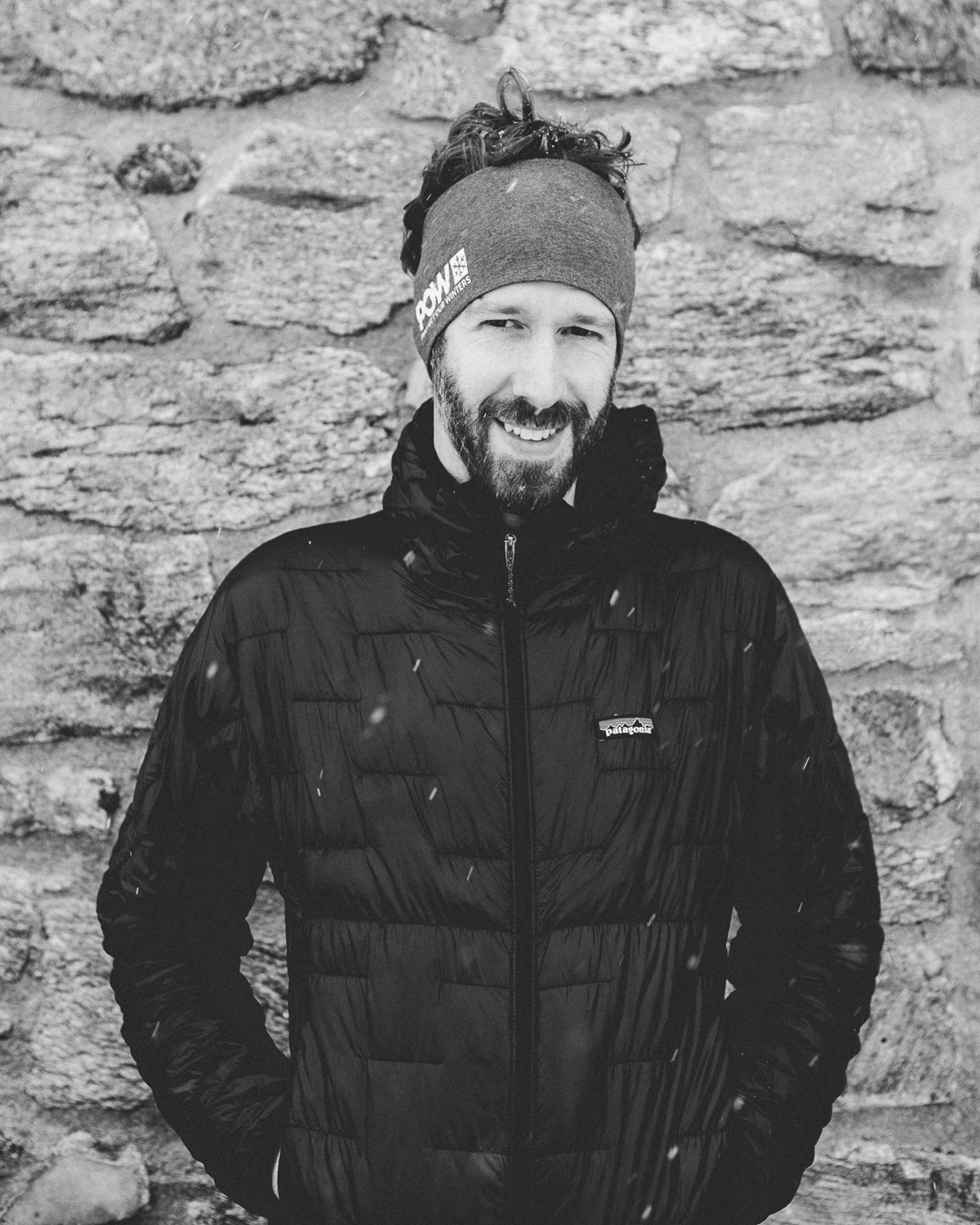 How has the Swiss outdoor community reacted to your fight?
The community has come a long way. When we started four years ago, we were talking about climate issues from a less political point of view. We put forward things that are easy to apply. What can you do in your private life? Take the train once, eat vegetarian once… that kind of thing. But from the beginning, we also said that to have an impact, you have to become political.
With the CO2 law referendum in June 2021 – our first political campaign – the community showed us that it was ready. It resonated with them so much! We really had some incredible and super positive feedback.
Despite the support, you ended up losing the vote. How do you bounce back from a defeat?
Yeah, that was tough. It was the first time we went through a difficult period. And it's OK to go through it and to say it. We not only lost a vote but also… it's stupid… but we had worked so hard, and suddenly we had nothing to do because the campaign was over. And we had lost! Everyone was really in a hole.
But now we are bouncing back with a new strategy for the next two years. We also have to focus on other issues because there is more to it than politics. Even if we have become an organization that will fight for political issues or popular votes, we want to keep the "grassroots feeling" and deal with topics that are in people's daily lives.
Can the outdoor community be considered as an electoral force that carries a decisive weight in the voting process, a bit like lobbies?
It's still too early to say so but I definitely have the feeling that this will happen more and more.
However, how do you define the outdoor community? At POW, we always take a figure from the Federal Office of Sport. It's estimated that in 2020, more than half of the Swiss population went hiking in the mountains on a regular basis. So potentially, the outdoor community is huge.
The outdoor community is special because it has a personal interest in taking action. They see that their passions are being threatened so they use their position to fight for a public good. I think that the community is doing this for the right reasons, and I think that we need to use that interest for the goals that we all care about.
But we have to be realistic. POW still reaches a fairly small part of the community because we are new. But we're going to attract more and more people and grow. We have the potential to be an important political force working on the environment, and I believe this is the path that we should be pursuing in the long run.
You have a lot of ambassadors at POW, both freestyle and freeride snowboarders, but also mountain guides, climbers, and even famous scientists!
Do ambassadors really inspire people to change their behavior?
An athlete is really an impact multiplier. He or she can have a much stronger voice than we do. A lot of young people look at these athletes and get inspired by them. Going from inspiration to action is always a choice. But I think that these people play a big role.
I believe that the riders of the future are not only going to be measured by their riding level, but also by their success in using their voice in social or environmental debates. You can already see that with our two famous alpine skier-ambassadors, Daniel Yule and Michelle Gisin. When you see what their commitment to the climate crisis has done in the mainstream media, it's really impressive. Especially in the Swiss-German media, athletes taking a stand for the climate was totally new. I think that it's going to become the norm in a few years. We'll be like, "Why isn't he saying anything?"
It's a really atypical and inspiring vision for future riders!
Speaking of collaboration and message, I saw that you were doing a collab with Faction to offer a pair of skis that is partially recycled. Isn't it contradictory to encourage consumption while promoting awareness of environmental problems?
Yes, there is a contradiction there. But we are a community that practices sports that require a lot of products, and it is clear that the ecological footprint is present. This is also a discussion that we always keep open internally. We pay attention to how much we push people to consume, whether it's through our projects or through our own products.
Afterwards, if we can bring about a change in production, like with these Faction skis, then that's going in the right direction.
Do you have any projects with the industry to change their way of producing?
We have different projects in progress. I can name two.
There was a collaboration with Mammut for T-shirts made from recycled climbing ropes. It was a pilot project in which we were very closely involved from start to finish. In a year and a half, this T-shirt will be completely integrated into the Mammut collection.
The other example is an external project that we joined with our own POW T-shirts. It is a very small Swiss label that makes its carbon-neutral T-shirts with fair trade cotton, with production you can trace to its origins. You can scan your T-shirt and see what kind of grain was used, where it was made, how it was transported, where and how it was processed. Through this project, we show that there are brands that are much more advanced.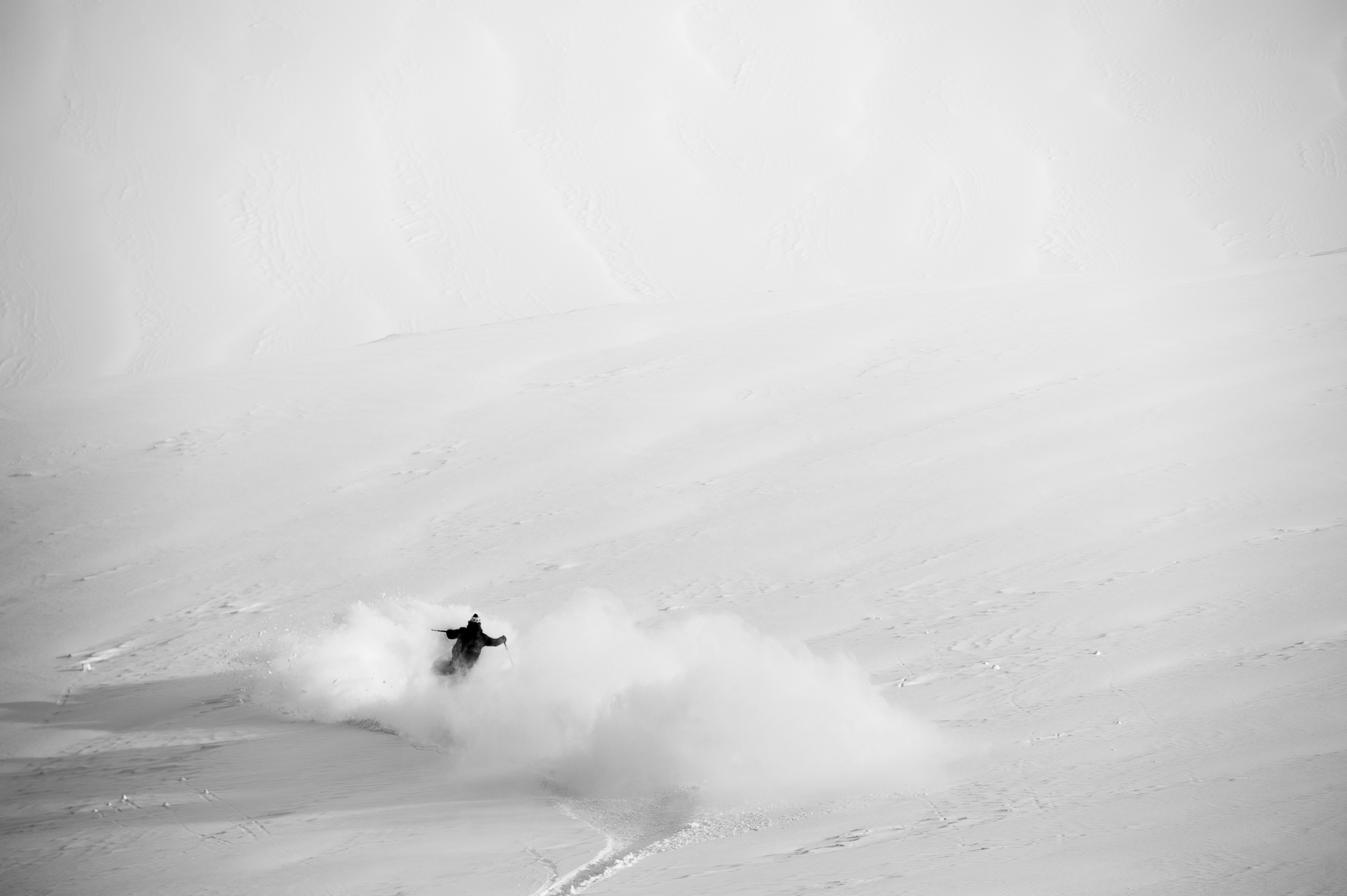 Do you feel that the outdoor industry is adapting?
Yes, I think it's changing dramatically. I see it with the brands, whether they are partners or not. The awareness is very present. The right motives aren't always behind it, but there are brands that really want to change things. And even big organizations like the Alpine Club, or Swiss Ski understand and want to do their part by reducing their impact. That wasn't the case five years ago. There is definitely a change.
A difficult question that I like to ask. Wouldn't it be better for the environment if there were simply fewer people in the mountains? Why should we have ski resorts?
I believe that humans need leisure activities. And if people can access nature and be inspired by it, discovering its priceless value and seeing that it is endangered, then I hope it will lead to a change in behavior.
There are 10,000 ways to access this nature. There are people who go to the resorts who are aware of it. There are many who go just for the fun of it and don't care. We started using the mountains 100 years ago with resorts and lifts. It's not going backwards. The tourism in Switzerland is there, and the mountainous cantons like Valais, Graubünden and Bern need this tourism.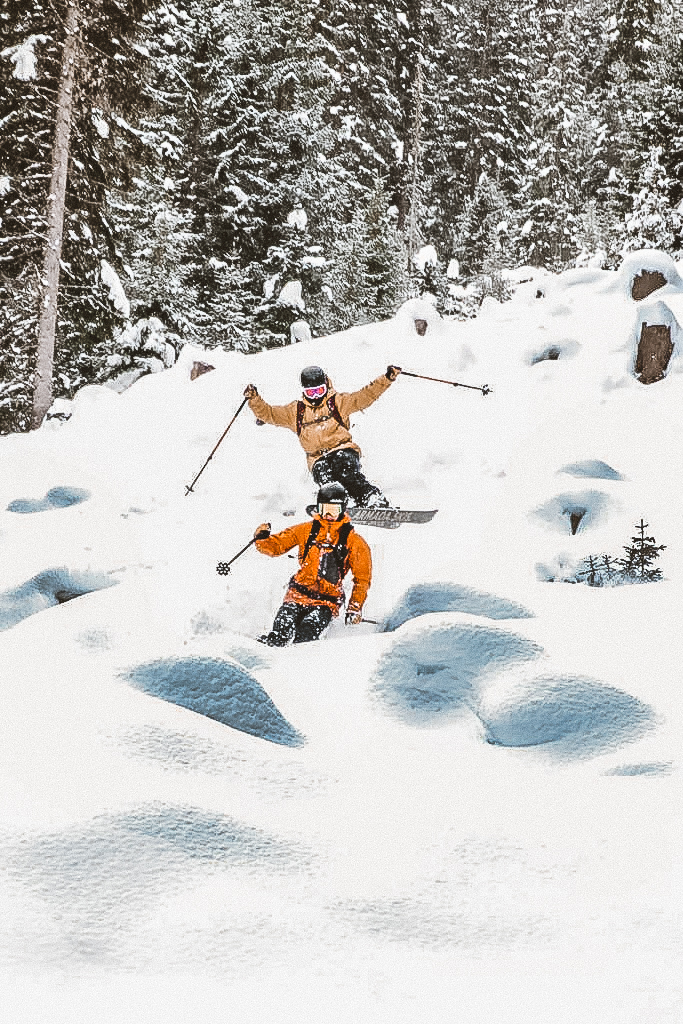 What is your project for this winter? 
POW supporters are mostly freestyle and freeride / ski-touring people. This winter we are launching the #POWTakeTheTrain campaign, which takes us into new territory: everyday skiers in ski resorts.
It's a campaign that aims to encourage people to take the train to go skiing. The idea is that people participate by making a story on the train and sharing our hashtag. It's a community-driven campaign and it has been very well received since it started in early December.
We do have a lot of Swiss resorts participating. The more resorts, the bigger the impact. All in all there are 8 ski areas and three regional train lines that are part of the campaign. You can check them out here. It helps that the Swiss rail network is capable of bringing everyone to the resorts. Moreover, combining train and ski tickets is often cheaper than the car trip, including gas and parking.
Sounds like a good idea. We wish you all the best for this campaign!
Do you have anything else to say to our readers?
You don't have to be perfect to protect the environment. Honestly, it's all about the little things in your daily life. Think about how you go to the mountains, even if you don't do it every time. Fill up your car, but also go by train when you can. Do something and don't wait for the solutions to come. Take small steps and vote, especially when it's something you care about.