We're pretty exited about Faction's new movie, The Collective. But don't worry if you missed the premieres, we'll have it on our site for you soon. Since they just released the X Women's Segment, we thought it would be a good opportunity to check in with Anna Smoothy, to hear more about the movie and Faction's involvement with promoting women's skiing. Watch it and keep on scrolling for a little interview…
Hi Anna, can you please introduce yourself for anyone who doesn't know you yet?
I'm Anna Smoothy and I'm the Head of Marketing for Faction Skis. I grew up skiing with my family in Wanaka, New Zealand. I spent a lot of my 20's competing internationally on the FWQ before I decided to concentrate more time on my Sports Marketing Career – where I feel there are some exciting changes afoot.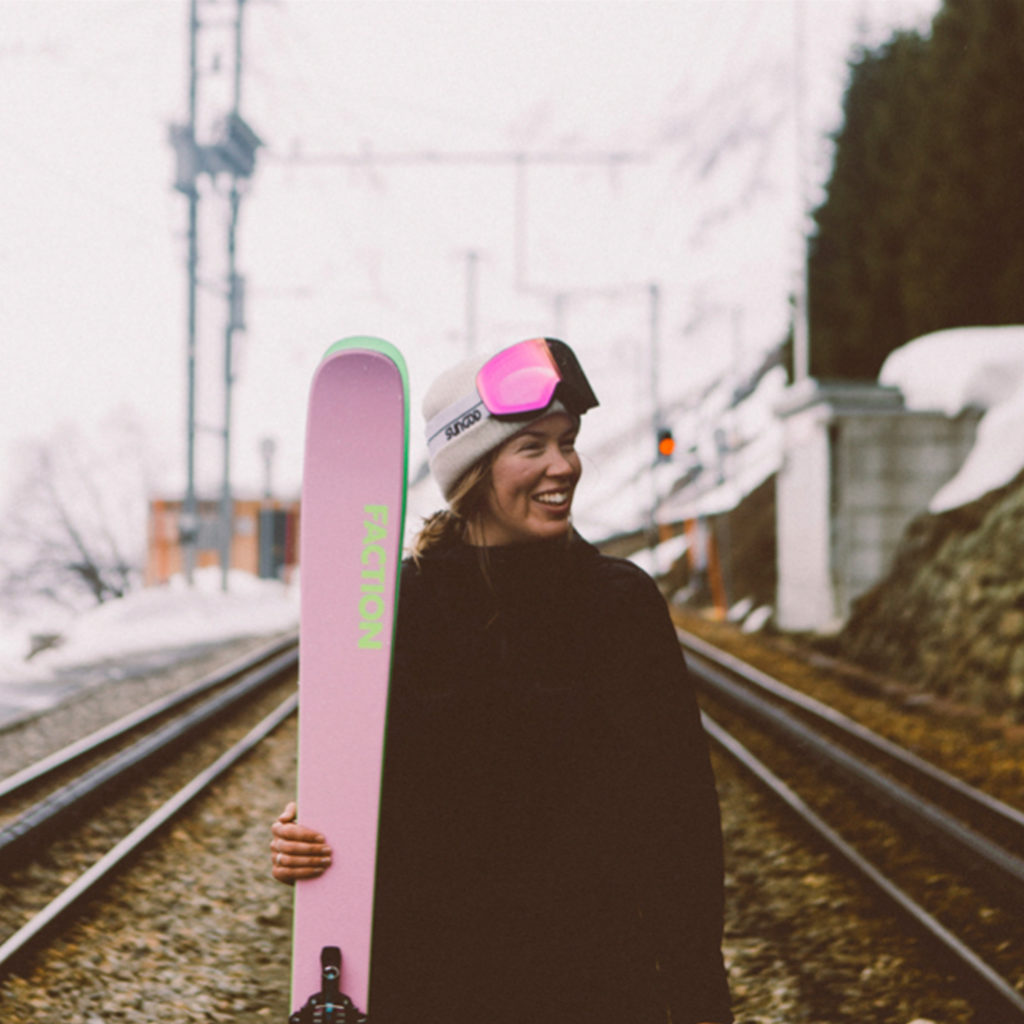 How do you like the gig so far?
It's incredible, I keep pinching myself that I get to tell stories about my favourite sport and the crazy individuals in skiing's midst. The whole collective of my Faction colleagues, athletes, artists and filmmakers are really tight knit & supportive – we all work hard but it's because we believe in what we're doing and wish to unite our community while progressing the sport. It also helps that we have an office in Verbier – which is one of my favourite places to ski. You can throw a stone from our office to the gondola, so ride breaks are a must! Faction Skis was founded here by Alex Hoye & Tony McWilliam – this is no surprise to me given the surrounds. It's an inspiring place to spend time, Verbier is the home of freeride with limitless options for skiing and beautiful nature.
Most brands seem to be happy basing their marketing on one female skier. Faction is a real outlier, with a whole girls pro team! Can you tell us a bit about your sponsoring philosophy?
Our sponsorship strategy is to build relationships to last with unique individuals that share our vision. We have an amazing team manager – shout out to Tim Harty! – he is the courageous leader of our team and always a firm advocate for the women on our team. We seek to create supportive environments for our female athletes, who are shaping freeride and freestyle skiing with each lap they take. It's important for us that this isn't just a token woman add-on, but a key part of our communications that inspire young women to push their limits in whatever their passion is. We're focused on doing MORE in this area, as we think the balance has not yet been met. The women on our team are rad to work with: they inform our product journey, they shape our content, they tell us when we misstep and they keep us stoked on skiing!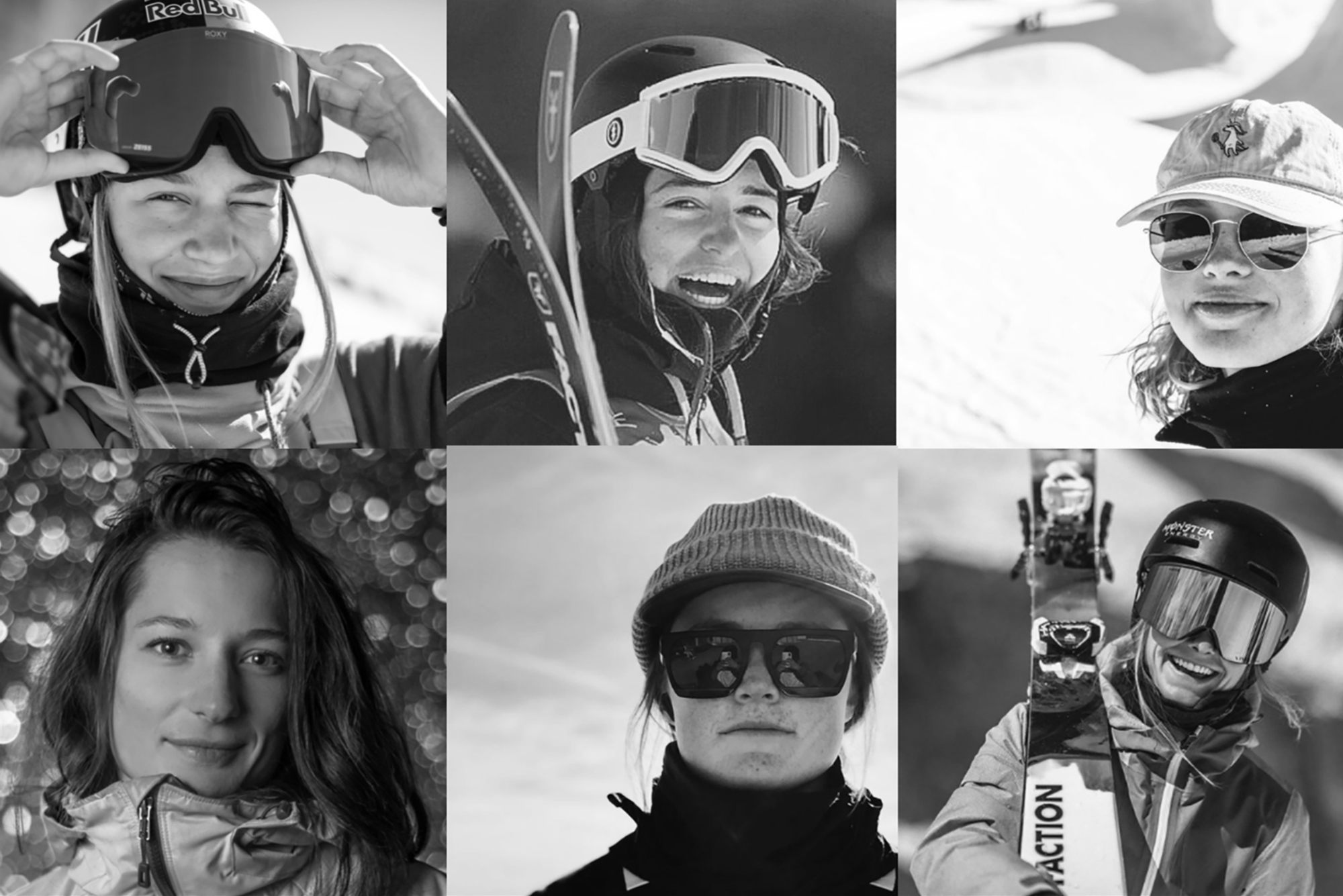 How did the X Women's shoot in Leysin come together?
The vibe was high! To have Kelly, Sarah, Mathilde, Margaux and Caroline all there, for spring shreds with amazing features away from competition was awesome. The crew featured in THE COLLECTIVE X WOMEN'S SEGMENT are all dedicated comp skiers, this means they have hectic schedules with events, let alone their other responsibilities like school, university and other projects. Therefore we had struggles with athlete schedules, weather and conditions – but the whole team were motivated not just to make a perfunctory women's segment, but really showcase what is possible within women's freestyle skiing. Because we felt that we didn't get all the shots to do that in Leysin alone, we took the decision to do another shoot in Saas Fe. This also meant that Giulia Tanno was able to join us on the road to recovery from a complicated injury – it was really inspiring to see her getting back on the horse, and it clearly put her in good stead for her first comp season back from injury.
Any good stories from behind the scenes that you can share about that shoot?
One of the biggest moments for Caroline Claire was in Leysin. They'd been shooting all day, and everyone was exhausted but Coach Carol was still on the tools. She did a good 12-15 laps more after everyone had finished for the day, working on a switch dub 9. When she finally got it, the whole crew lost it – they were crazy happy for her and sharing moments like those really sums up for me what it means to be part of THE COLLECTIVE.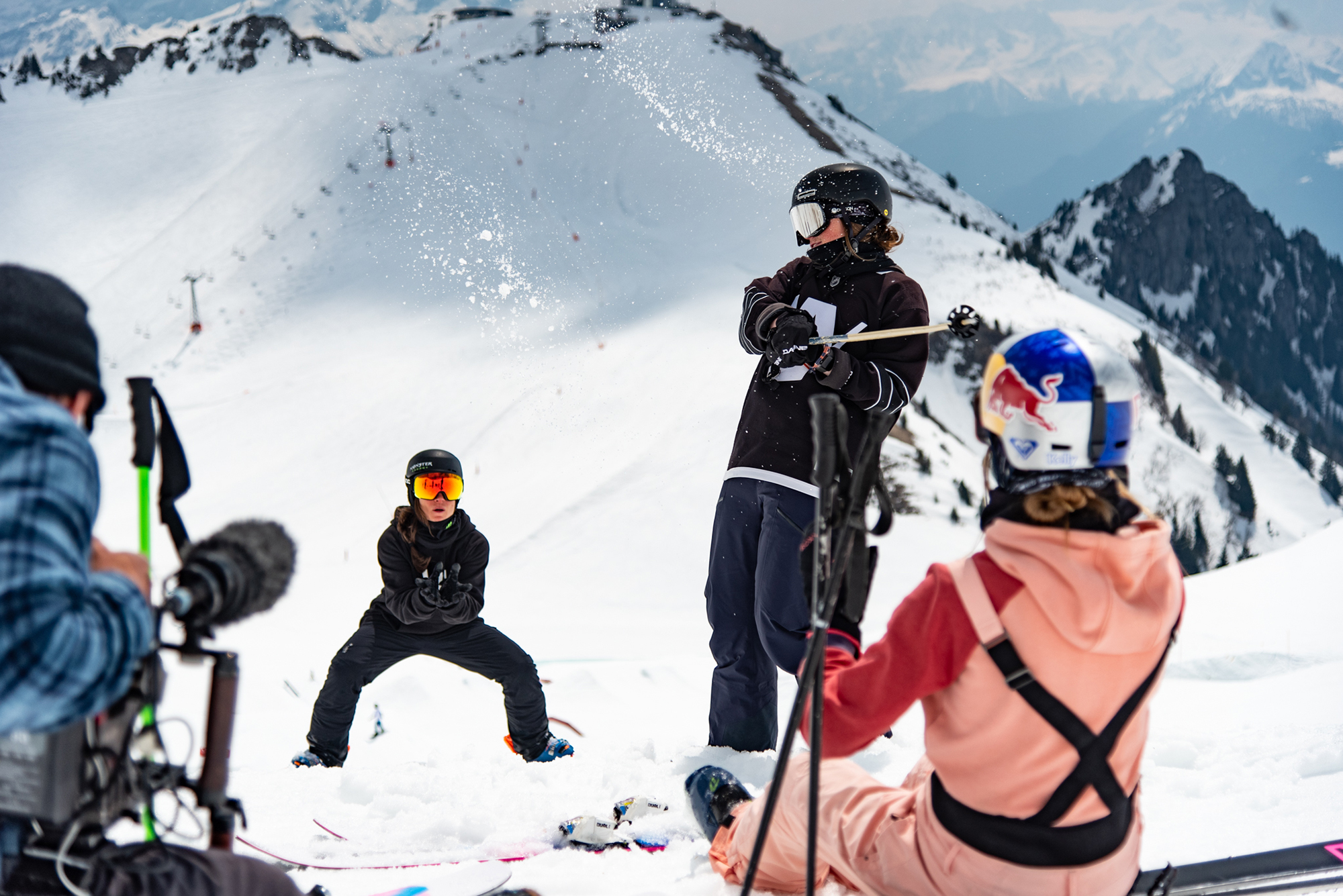 Thanks for your time Anna! Anything else you'd like to add?
I just want to say thanks to the whole crew that made THE COLLECTIVE possible – it's by far been the most gratifying project I've been a part of. Getting our community together to share the stoke on skiing is what it's all about for me.