If you read TWIN 14, you saw that Elevenate ran a photo competition, offering the winner the opportunity to spend a weekend in Verbier with Jimmy Odén. Jimmy is the co-founder of E11, but more importantly, he is one of the finest guides in Europe. Elias Burgherr ended up winning the comp, so he went up to Verbier with his friend Jon. They both got a fresh Elevenate outfit and a helmet / goggle combo from Giro, so they were ready to fully enjoy their weekend. We decided to catch up with Elias and ask him about his experience.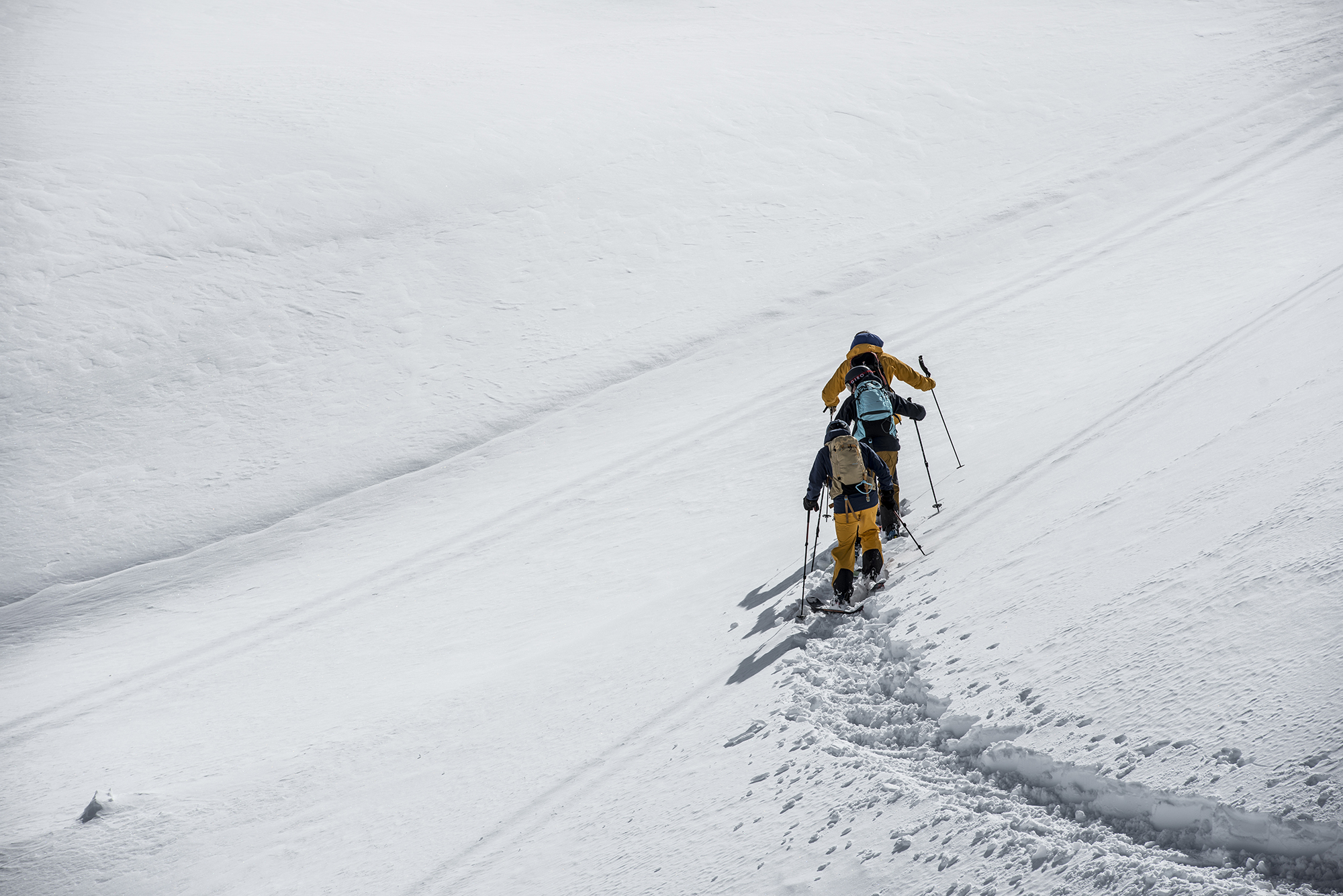 Hey Elias, can you please introduce yourself?
I'm a village kid, I like tech stuff such as computers and cameras and I love being out in nature. Skitouring, hiking, mountaineering, traveling, biking… Oh, and I always take my camera with me. I like to capture these special moments and go through my adventures again when I am back home.
Congrats on winning that E11 competition! Were you surprised or are you the type of guy who wins stuff all of the time?
Thanks. I was totally surprised! So far the only things I've won were a Virgin Cola red fur fridge and a small Migros voucher. Oh well, last year I also won some sneakers… But I never won a photo contest. I was very happy that they chose one of my photos.
What were your expectations before you got to Verbier?
My expectations were pretty high. I had already heard a lot about Verbier. I follow the Freeride World Tour, my Faction skis come from there and one of my greatest photographer idols Tero Repo spends quite some time there. So it has been a long time since I wanted to go up there. But on the other hand, I also knew that the weather forecast wasn't that good.
In the end, the photos look pretty sweet. How was the skiing on that weekend?
Yeah, it snowed a lot the days before. But unfortunately it was also quite warm. When we arrived a lot had already melted again. But it was still really good at the top.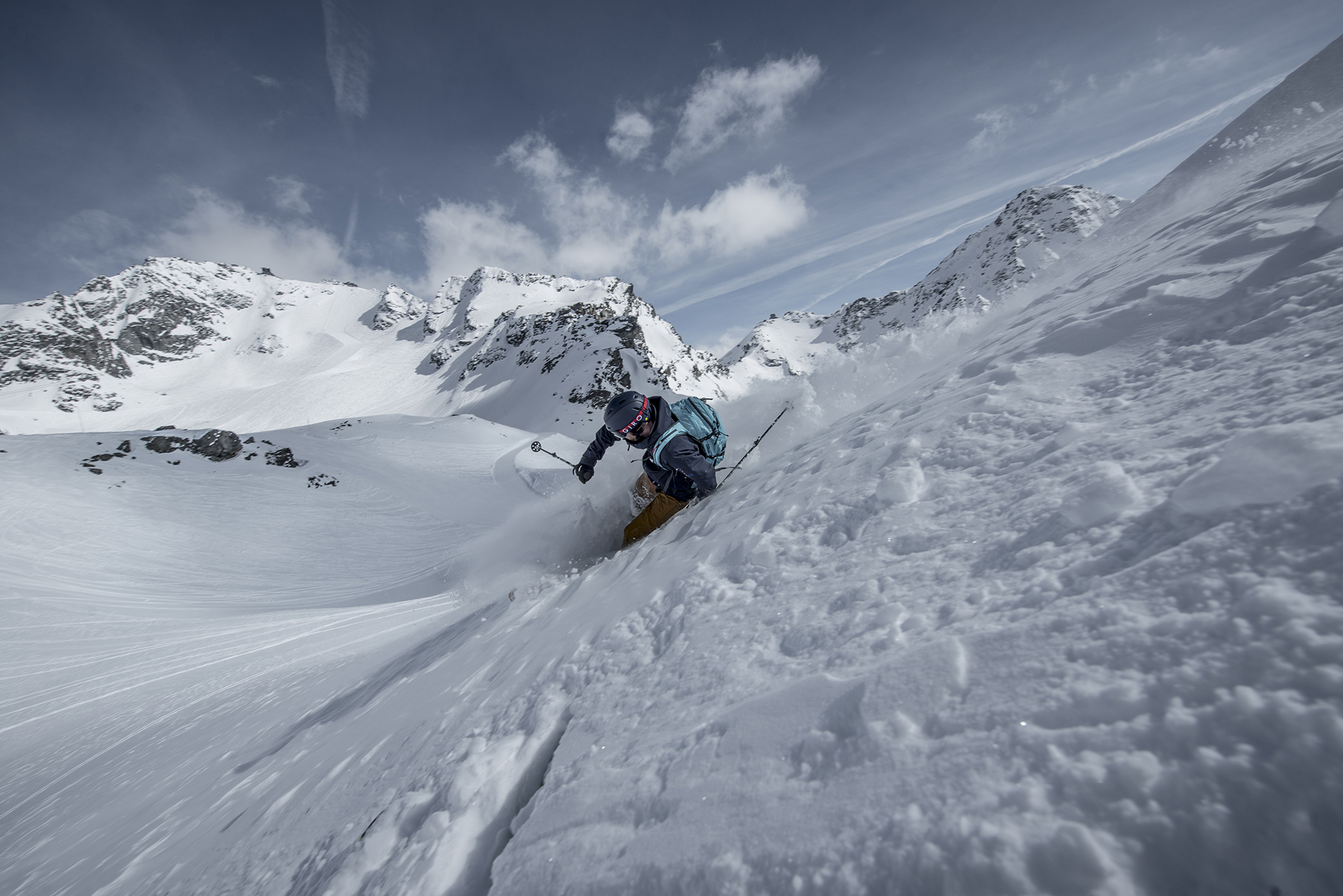 Nice that you still managed to find some fresh snow!
How was the refuge? Have you done that sort of thing before?
The refuge was very nice and cosy. And yeah, I go a lot in the Swiss Alpine Club huts, but it was my first time in this one.
What did you think of Jimmy as a guide? Did you learn anything?
Jimmy is a really great guide. You could see that he knows the area very well and has already experienced a lot here. He is a really nice guy and I hope to see him again.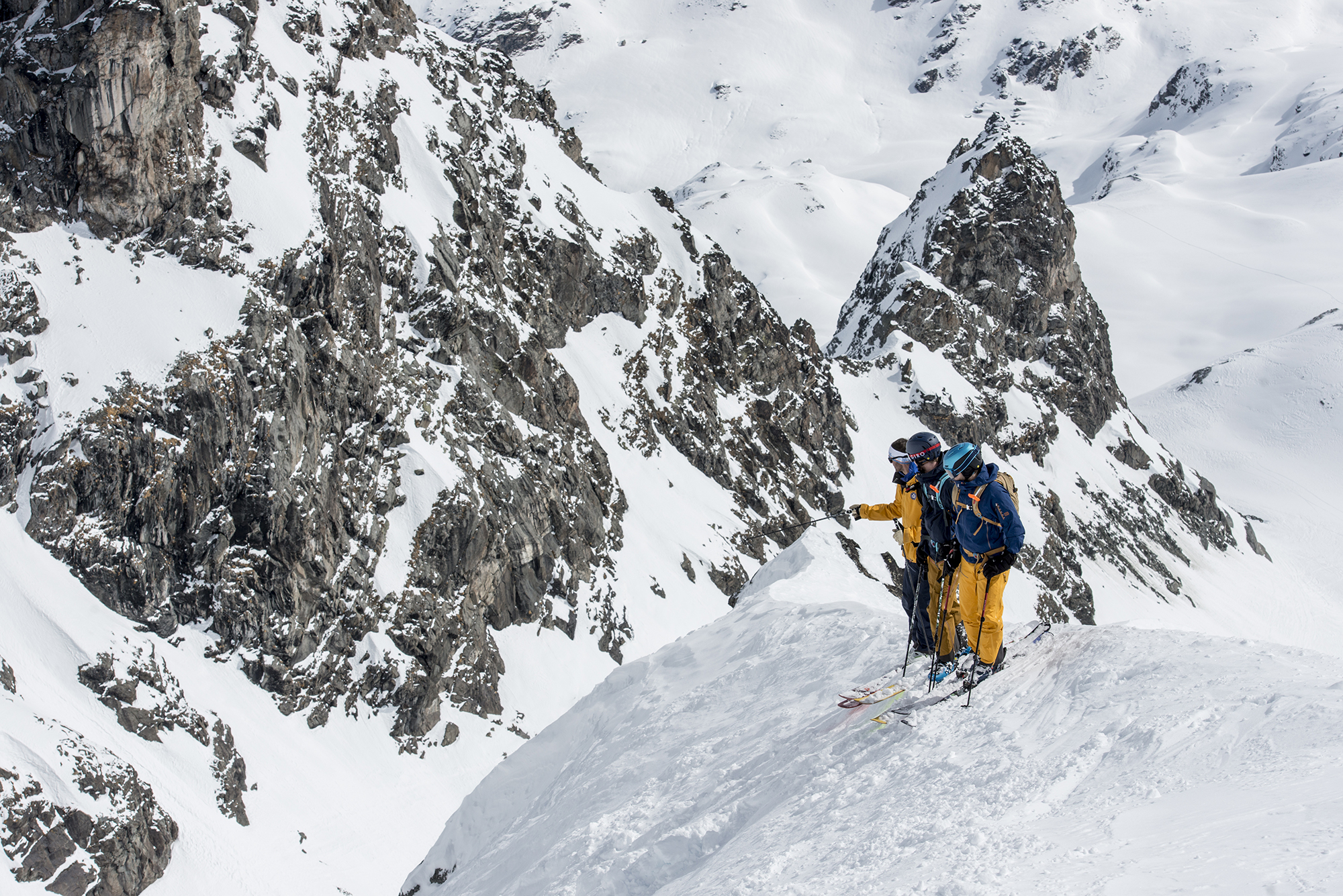 Any interesting stories to share from your trip?
I don't have a particular story, but the whole trip left a really nice impression on me. The backcountry was huge and the stories of Jimmy were exciting and impressed me very much. I also had the chance to get many tips from Christian Egelmair the photographer that stayed with us.
Thanks for your time! Anything else you'd like to add?
I just want to thank Chris Sports, Christian and Jimmy. It was an unforgettable weekend!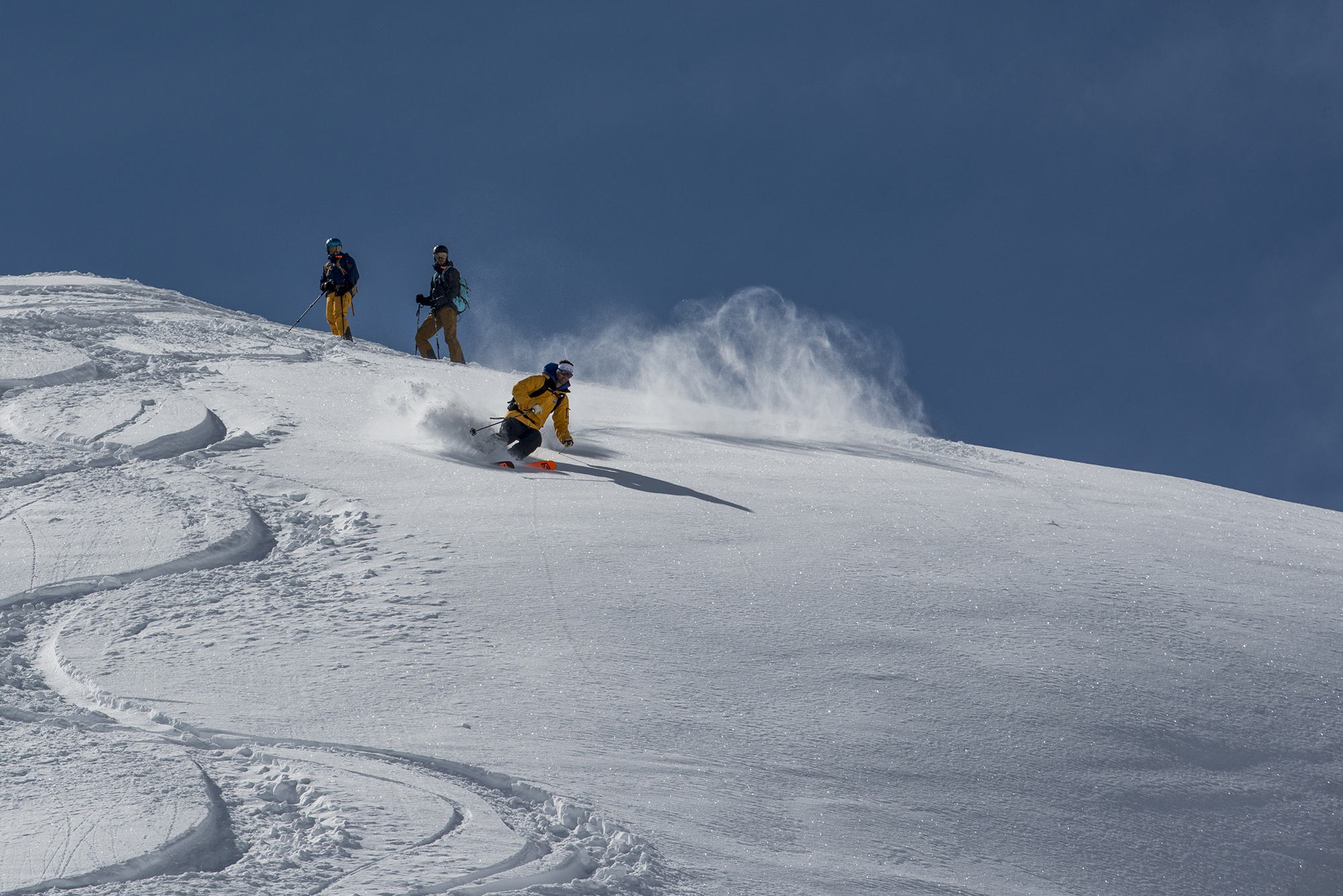 Thanks for answering our questions Elias, and thanks to Christian Egelmair for the nice photos he took during the trip. If you'd like to learn more about Jimmy Odén, then make sure to check his profile in Twin 15!